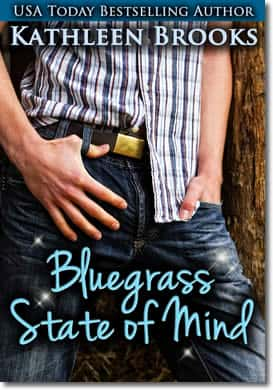 Bluegrass State of Mind
by Kathleen Brooks
This is the first book in Kathleen Brooks' Best-Selling Bluegrass Series. Kathleen's latest release, Rising Storm, made the USA Today Bestseller list.
McKenna Mason, a New York City attorney with a love of all things Prada, is on the run from a group of powerful, dangerous men. McKenna turns to a teenage crush, Will Ashton, for help in starting a new life in beautiful horse country. She finds that Will is now a handsome, successful race horse farm owner. As the old flame is ignited, complications are aplenty in the form of a nasty ex-wife, an ex-boyfriend intent on killing her, and a feisty race horse who refuses to race without a kiss. Can Will and McKenna cross the finish line together, and more importantly, alive?
Click on the link below to start downloading this free ebook:-
Bluegrass State of Mind – 239 pages, 500 KB (HTML, Kindle (MOBI), EPUB, PDF, RTF, LRF, PDB, TXT)
Items posted here are free at the time of posting. If you find they are no longer free, kindly notify us immediately through our contact form.