3 Internet Marketing Ebooks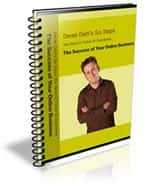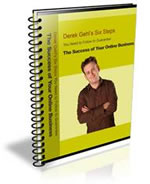 Insider Secrets To Marketing Your Business On The Internet
"Insider Secrets" leads our clients step by step through the essentials of starting and growing a profitable online business — to our most advanced Internet marketing strategies. Insider Secrets 2008 — the ultimate driver's manual for online success And this year, we're certain this version of the course is going to blow all its predecessors OUT OF THE WATER…
… Because we've gone back to the drawing board and rebuild the ENTIRE course from the ground up, in order to be 100% certain it does the BEST possible job of teaching ANYONE — from the rawest beginner to the most advanced marketer — everything they need to know to make MORE money online in 2008
Click on the link below to download this free ebook:-
Insider Secrets To Marketing Your Business On The Internet (PDF)
The other ebook after the jump …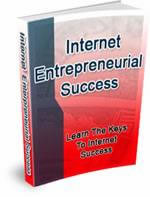 Internet Entrepreneurial Success
Internet Entrepreneurial Success gives you the fundamental keys to Internet Success. The following topics discussed extensively and the Ultimate Challenge being You making that decision to succeed.
Why Do So Many Internet Startups Fail Today?
How you can avoid being part of this dreadful statistic.
The Cornerstones of Successful Internet Entrepreneurship
Some people can only see what successful Internet Entrepreneurs do on the outside, but even fewer can read the minds of these unique individuals.
The Key to Continuous Growth and Expansion
Even if you are handicapped, know little about Internet Marketing, or low on resources, they are no legit excuses to not giving yourself a chance to succeed online.
The Razor Edge Difference Between Work and Deals
What constitutes a fruitful task and something else either of less importance or simply a waste of time.
Click on the link below to download this free ebook:-
Internet Entrepreneurial Success (PDF)
8 Step Checklist On Site SEO
by JR Lang
Need traffic that converts? Read this complete guide to on-site Search Engine Optimization. Follow this simple checklist to optimize your websites and blogs for the search engines, rise in the SERPS and reap the benefits of the highly converting search engine/organic traffic.
Click on the link below to download this free ebook:-
8 Step Checklist On Site SEO (PDF)
For more Free Internet Marketing Ebooks, visit (GetFreeIMEbooks.com)