44 Things I Wish I Knew Before Starting a Blog: Methods That Made Us Grow to Over 225,000 Visits / Month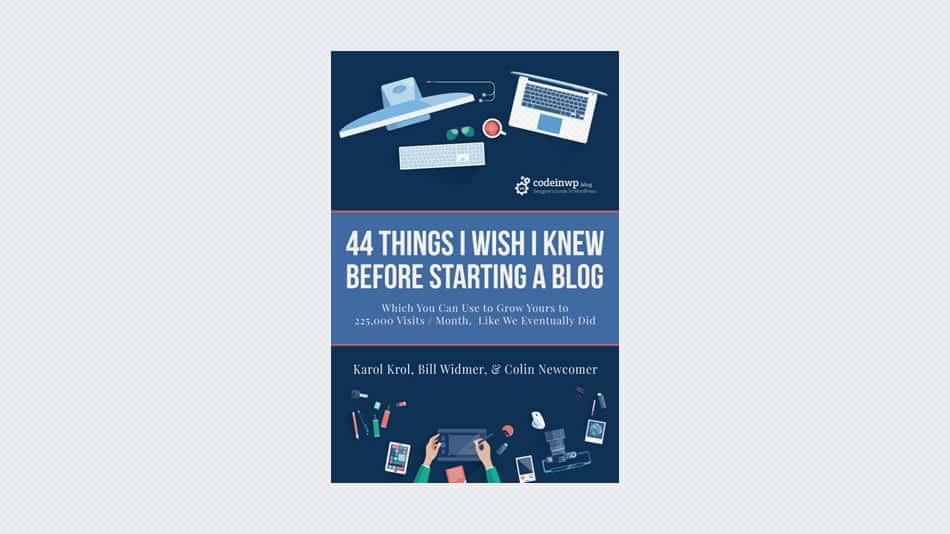 Focus on what has already worked for others, do not reinvent the wheel. Starting a blog for the first time is an amazing, yet intimidating experience. Thinking that people are actually going to read – and even share – something you wrote. It's unlike any other feeling I can describe.
But it's not all rainbows and butterflies. Starting a blog is hard work, and there are a lot of pitfalls along the way. Especially if it's your first time. So many pitfalls, in fact, that we've come up with a full list of 44 things we wish we knew before starting our first blogs. That way, you don't have to make these mistakes yourself!
From the ebook, you'll learn:
The unique, non-mainstream tools we use to grow our blog and create content.
What you can do today to get 785% more email signup conversions.
Why some of our posts have been updated more than 100 times (each) over the last 3 years.
The tricks we use when promoting on Quora + how we make our responses more visible than anyone else's.
Why you should stop writing intros like high school research papers.
How to bring your old content back to life and make it the cornerstone of your blog, instead of letting it vanish into the archives.
How to create amazing images for your blog posts + the tools to use if you're not a Photoshop wizard.
How to steal your competitors' keywords, and why it's awesome.
So grab a coffee and get cozy, we're about to review everything we've learned in the past 5+ years on our way to 225,000 blog visitors a month.