The Ultimate Guide to eCommerce Software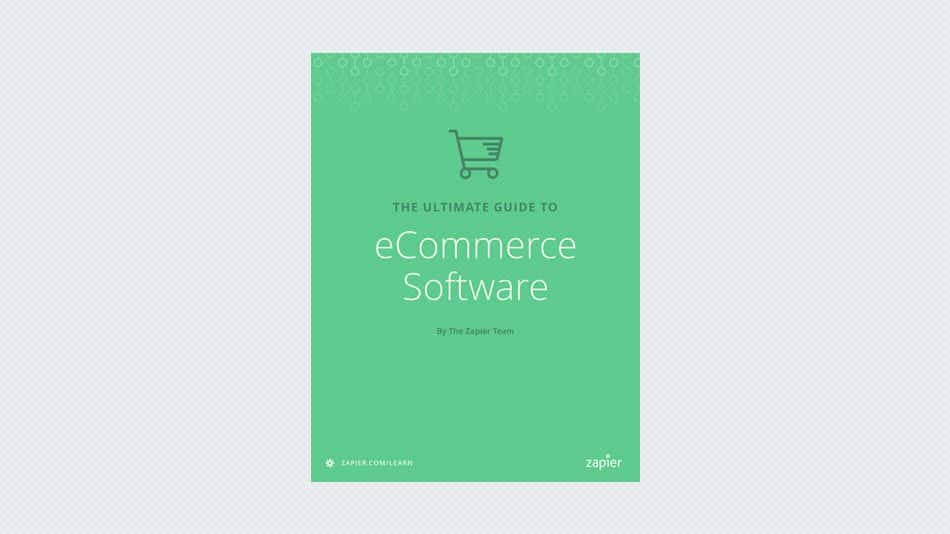 You could start without a dedicated online store of your own yet. Perhaps you'd like to sell your products on the internet's equivalent of a superstore or flea market, like Amazon or eBay. Maybe your product isn't done yet, and you need pre-orders from an app like Kickstarter. You might just want to sell one product, and only need a simple checkout experience for it, or you may want to build your own full-featured online store. It's not that hard.
Starting a full-fledged online business selling things, however, is a far more difficult thing. You'll need a name for your company, funds to get your business off the ground and running, and, perhaps, a business plan and formal legal structure.
Whether you want to sell a few things occasionally or a lot of things regularly, this is the book for you. It will walk you through the questions you need to answer and the boxes you need to check before starting a business. Then, it'll help you pick out eCommerce software, walk you through setting it up, and leave you with tips-and-tricks to make the most of your store.
It's the perfect guide to getting your own special corner of the internet to stake your claim with your own business. You're in for a fun ride.
Table of Contents
3 Things You Need to Know Before You Start Your Own Business
From Startup Costs to Business Plans: What You Need to Start Your Own Business
How to Sell Stuff Online: The 7 Best Places to Start Your Online Store
How to Start a Store: A Step-by-Step Guide to eCommerce with Shopify and WooCommerce
The 20 Best eCommerce Platforms to Start an Online Store
The Best Online Credit Card Payment Processing Services for Your Business
How to Run a Successful Online Store