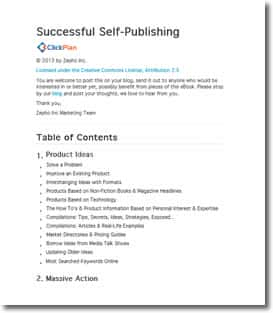 Successful Self Publishing
by Erica Myers
This book contains practical tips on how to successfully self-publish your books. It covers topics from generating ideas to how to execute your ideas effectively. It is written in a concise manner with actionable tips.
Click on the link below to start downloading this free ebook:-
Successful Self Publishing – 37 pages, 164 KB (PDF)
Items posted here are free at the time of posting. If you find they are no longer free, kindly notify us immediately through our contact form.