39 Resources for Technical Book Authors – From Proposals, Contracts, Publishing and Marketing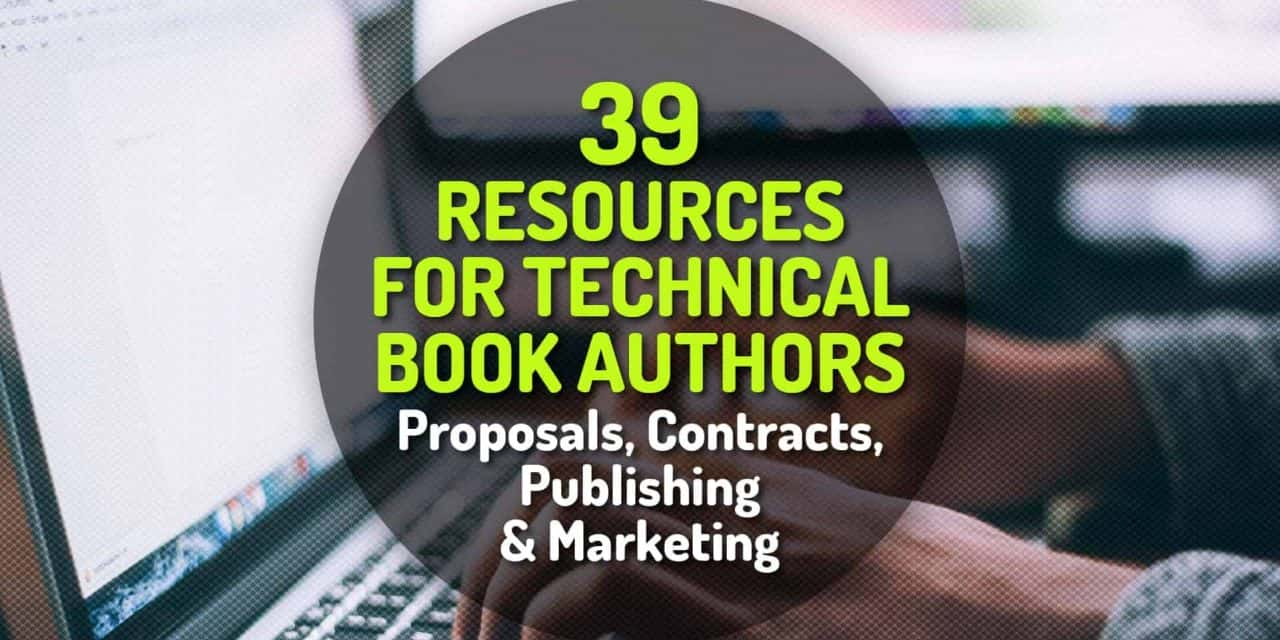 It seems like everyone at some point in their lives wants to be a writer. You have things to say and you need a way to say them to a large audience. That's why blog writers are so abundant today. And some of you also have probably thought that you should write a book. Many of you have at least one book in you, so why not dream of writing it. Like software, a technical book covers so many aspects that you have to talk to as much people as you can to get the big picture as well as all those small details that make the difference. In the other hand, technical book publishers may include full-length manuals, textbooks, schematics, scientific reports, industry standards, and instructional publications.
In this compilation, you'll find resources from various areas of technical writing, including tips, book proposals, how to handle contracts, royalties, hiring editors, approaching publishers, self-publishing, marketing, writing workflows and other stories. The process for normal and best selling authors is the same, so we hope this list will help you to get your first or next book out.
Must Reads
Book Proposals
Author Interviews – Discover how these authors got where they are, and learn what advice they have for you on your own journey.
Drafting a Proposal – Que Publishing
The Proposal – O'Reilly: So You Want to Write a Book?
Book Proposals
Royalties, Advances, and Other Money Stuff
Editors
Writing and Editing – O'Reilly: So You Want to Write a Book?
Publishers
Marketing
Marketing Your Book – O'Reilly: So You Want to Write a Book?
Watch videos about books, reading and writing. Expect weird, amazing, never known before facts and many more.
INTERNET / DIGITAL MARKETING HUB
Download free Internet Marketing Ebooks, comprehensive tips & tricks and informative infographics.