When Heaven Meets Earth: Your Spiritual Power Revealed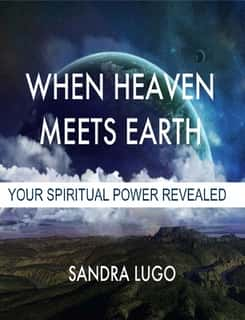 WHEN HEAVEN MEETS EARTH: Your Spiritual Power Revealed
by Sandra Lugo
Unmentionable possibilities are right now in you. You were created on purpose with great power and potential. When Heaven Meets Earth will ignite the most powerful resource within you. A life transforming journey towards living the life you've dreamed of; the life you were born to live is just around the bend.
Click on the link below to start downloading this free ebook:-
WHEN HEAVEN MEETS EARTH: Your Spiritual Power Revealed – 19 pages, 4.00KB (PDF)
Items posted here are free at the time of posting. If you find they are no longer free, kindly notify us immediately through our contact form.