What Speed Do You Read? – Staples.com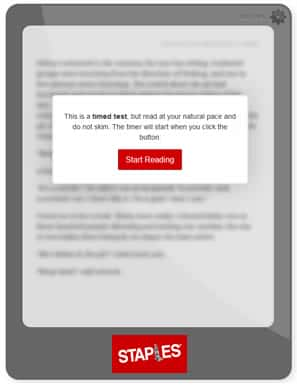 Compare your reading speed to the national average.
The concept is simple – read through a set of paragraphs and click the "Finished" button when you're done. Interestingly enough it comes with an anti-cheat system, requiring you to answer 3 questions in regards to what you've read earlier. There'll be a setting button at the top right of the interface, allowing you to change the font size and the amount of paragraphs that you wish to read through. Try it out!
What Speed Do You Read?
by Staples.com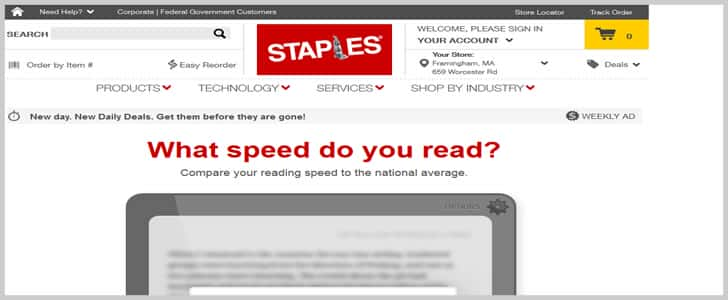 Click on the link below to visit this site:-
What Speed Do You Read? – App / Software / Service