Vimoh's Fables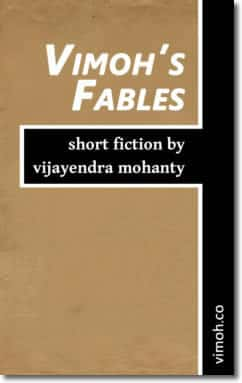 Vimoh's Fables
by Vijayendra Mohanty
Vimoh's Fables is a free ebook containing nine selected short stories from all that I have written on various platforms over the past ten years.
A young archer learns to take aim, a dog chases his tail, a king worries about his impending death, a thermonuclear missile gains self-awareness and falls in love with itself.
This collection of nine short fables is all about perspective.
Click on the link below to start downloading this free ebook:-
Vimoh's Fables – 37 pages (PDF, MOBI, EPUB)
Items posted here are free at the time of posting. If you find they are no longer free, kindly notify us immediately through our contact form.