Valle : Book 2 of the Heku Series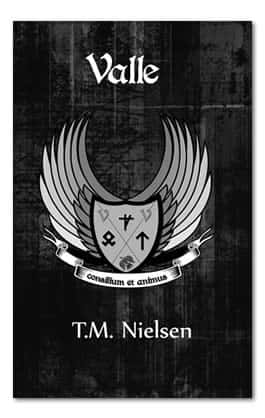 Valle : Book 2 of the Heku Series
by T.M. Nielsen
Valle, Book 2 in the Heku Series, follows Chevalier and Emily as she struggles to fit into the heku species. She discovers more about their deep and troubled past, and comes face-to-face with the intelligent, yet fierce faction, the Valle.The Valle fight to gain control of the last remaining Winchester Heir, and will do anything to obtain her, even if it means killing those she loves.A sudden change in the Equites Faction threatens to put Chevalier into a position of power, but also threatens to tear apart the relationship he has with Emily. The hekus violent past haunts Emily and she begins to wonder how dangerous her affiliation with the Equites is, but she also wonders how dangerous she can be to the heku.A task assigned by the Equites Elders finally gives her a sense of belonging and she begins the long process of fitting into the foreign world of the heku.
Click on the link below to start downloading this free ebook:-
Valle : Book 2 of the Heku Series – 388 pages, 2.26MB (PDF)
You may find the rest of the series (Up to Book 7 (as of 14th April 2011)) by clicking here.
Items posted here are free at the time of posting. If you find they are no longer free, kindly notify us immediately through our contact form.