Thomas the Rhymer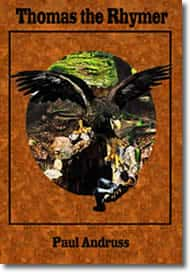 Thomas the Rhymer
by Paul Andruss
Jack Hughes is an English schoolboy who sees a fairy queen kidnap his brother. With newfound friends Catherine and Ken, Jack embarks on a series of adventures to rescue his brother and return the strange and fragile Thomas the Rhymer to fairyland before he dies.
Thomas the Rhymer is the first Book of the Jack Hughes Trilogy.
Click on the link below to start downloading this free ebook:-
Thomas the Rhymer – 28 Chapters (PDF, WORD, RTF, Text, HTML)
Items posted here are free at the time of posting. If you find they are no longer free, kindly notify us immediately through our contact form.