The Ultimate Guide To Business Process Automation With Zapier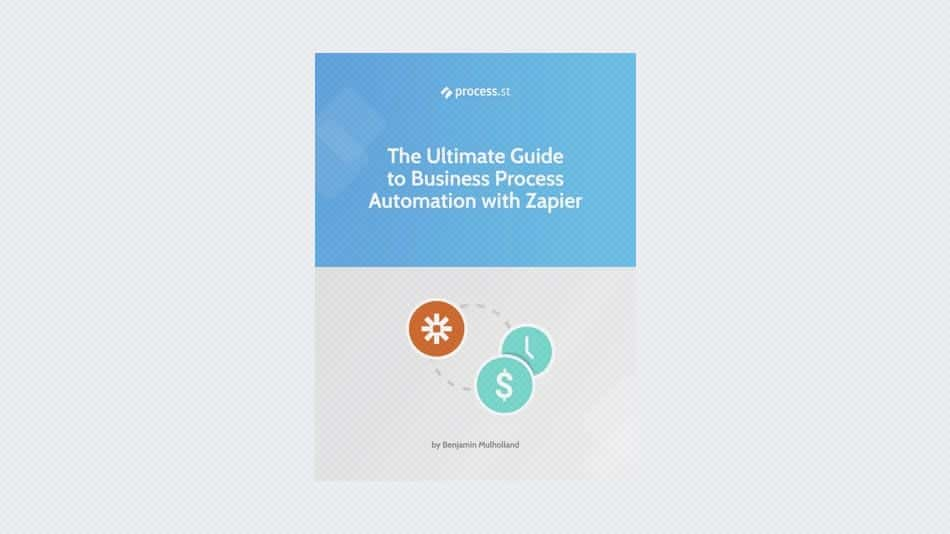 Making your Software as a Service (SaaS) apps talk to each other isn't the pain it used to be. At least, it doesn't have to be if you follow this ebook. Whether you use Mailchimp, LinkedIn, Buffer or Asana, every app has processes which can be automated to cut down on the amount of time you spend on data entry.
From the absolute basics, to advanced features like customer data lookups, this monster 111 page guide has everything you need to make the most of Zapier – a tool which saved companies like yours over 14,000,000 hours last year.
You can automate the stuff you hate doing at work.
Here are just a few automation examples you could learn:
Automatically push Gmail attachments into Dropbox
Create Xero invoices from Paypal payments
Save Wufoo entries into Salesforce
Get rid of all the busywork in your life.
Not only will you be taken through how to set up your very own automatic processes, but we've even thrown in 222 ready-made examples for you to use right now!