The Silent Man Called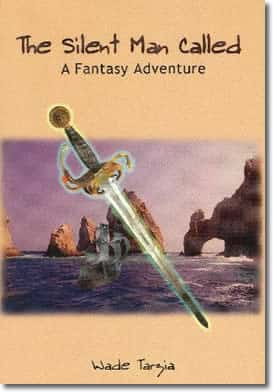 The Silent Man Called
by Wade Tarzia
Sadly, the twin brothers Renik (a shipmaster) and Kollen (a smuggler) do not quite get along. No coincidence, for they are the shadows cast forward from history by their avatars, the twin sorcerer-brothers of the old kingdom who brought a deadly thing into the world and then fought over it.
Our story begins as Renik treks across the desert to reconcile with his brother. In his path comes a representative of the guild of mages, who knows that the two brothers can lead him to the forbidden thing their avatars have concealed. A chase, a sea voyage, desperate sword-play, a descent into the world — a sword & sorcery adventure in the old style!
Click on the link below to start downloading this free ebook:-
The Silent Man Called – 360 pages, 995 KB (PDF)
Items posted here are free at the time of posting. If you find they are no longer free, kindly notify us immediately through our contact form.