The Secrets of Successful Language Learning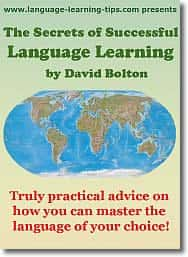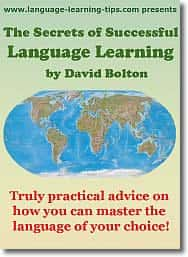 The Secrets of Successful Language Learning
by David Bolton
Anyone who is learning a foreign language will not want to miss this free E-Guide.
It offers sound, practical advice on how you can acquire excellent pronunciation, expand your vocabulary, master grammar, and engage in conversation in another language.
Far from representing a 'standard approach' to the subject, 'the Secrets of Successful Language Learning' gives suggestions that are often very unconventional, yet always extremely effective.
No matter whether you are now a beginner, or have already reached an advanced level of study: if your goal is to truly master a foreign language, then this book is for you!
Click on the link below to start downloading this free ebook:-
The Secrets of Successful Language Learning – 67 pages, 428 KB (PDF)
Items posted here are free at the time of posting. If you find they are no longer free, kindly notify us immediately through our contact form.