The Messaging Survival Guide: Growing Your Chatbot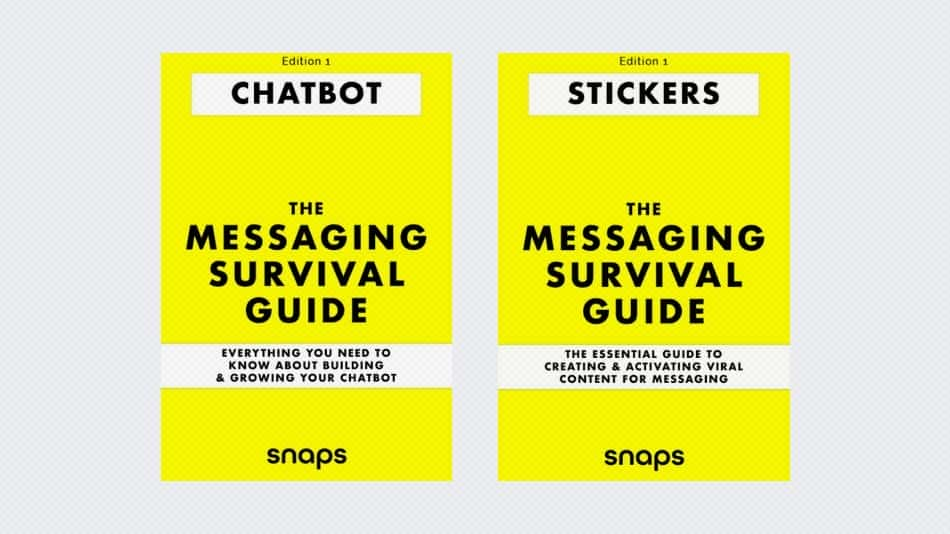 We've witnessed close to 1 billion engagements on our platform and powered Chatbots & iMessage Apps for Nike Jordan, Marriott Rewards, Bud Light, Nordstrom, Lady Gaga & more. Users launched Snaps apps 586 million times, shared stickers over 228 million times, engaged with our media network over 59 million times, and chatted with Snaps bots more than 5 million times.
With in-depth analytics for both Chatbots and iMessage application on our platform, we tracked and analyzed metrics ranging from Chatbot engagement, conversions, word count and more. For many of the bots on our platform, we designed multiple Chatbot flows to A/B test the optimal experience for consumers.
We created two guides based on our learnings! 1) For creating and growing a Chatbot 2) For creating a viral emoji keyboard We designed the guides to be fun, thoughtfully designed, comprehensive, and actionable. The guides cover planning, creating, and driving traffic to conversational experiences. Hope you enjoy, and don't hesitate to reach out if you want to build a bot or iMessage app!