The Leaching of Ian Burns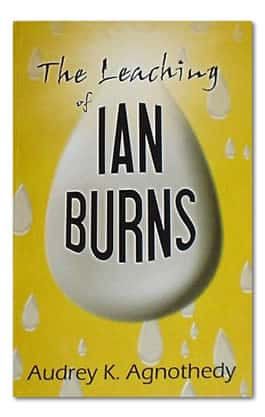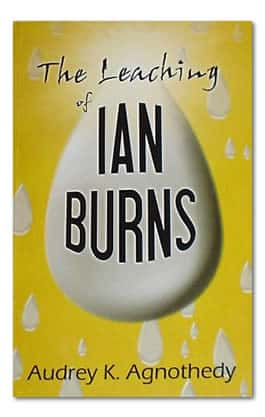 The Leaching of Ian Burns
by Audrey K. Agnothedy
In The Leaching of IAN BURNS, a cantankerous, no-nonsense old man arrives in heaven after dying in a fire. Ian manages to cope with the death of a saintly acquaintance (a death for which he feels partly responsible), by tolerating the least amount of introspection possible. The arrival and rapid departure of his estranged son is too painful for him to accept, however, and his headstrong personality takes over as he resolves to find out where his son has gone. With his long-suffering wife's help and with the assistance of a tolerant, understanding friend, he finds himself on a mission that he hopes will give him a chance to make things right with his son.
Via Ian's comically difficult adjustment to his new environment, I weave together a tangible version of life after death using a multitude of topics, including theology, the paranormal, politics, psychology and physics. With lighthearted profundity, I use Ian's dogmatic, irreligionist views of life to detail a supposititious form of spirituality that could apply to all people and all religions as well as to agnostics. Perhaps even atheists could appreciate facets of my concepts, should any of my decidedly non-scientific notions of dark energy and dark matter ultimately prove correct.
The concept for my book arose from the furor raised by the clash of religious doctrines over the last decade. Working as a healthcare professional, I am exposed to a full spectrum of human happiness and despair; personalities and beliefs. The Leaching of Ian Burns is a result of the desire to share my experiences and thoughts with as many people as possible. As evidenced by the large variety of religions, the populations of the world crave an explanation for our existence; a purpose for our lives. To those who are not satisfied with the current collection of illogical tenets, I offer a playful, yet meaningful, escape into a fictional world of possibilities.
(The unabridged version was self-published in April, 2009. It includes more detail of the mechanics of how heaven works. It also takes several side ventures into weighty scenarios which help expand Ian's understanding of life's nuances.)
Click on the link below to start downloading this free ebook:-
The Leaching of Ian Burns – 454 pages, 1309KB (DOC, PDF)
Items posted here are free at the time of posting. If you find they are no longer free, kindly notify us immediately through our contact form.