The Golden Sweater: A Story of Grief, Strength and Love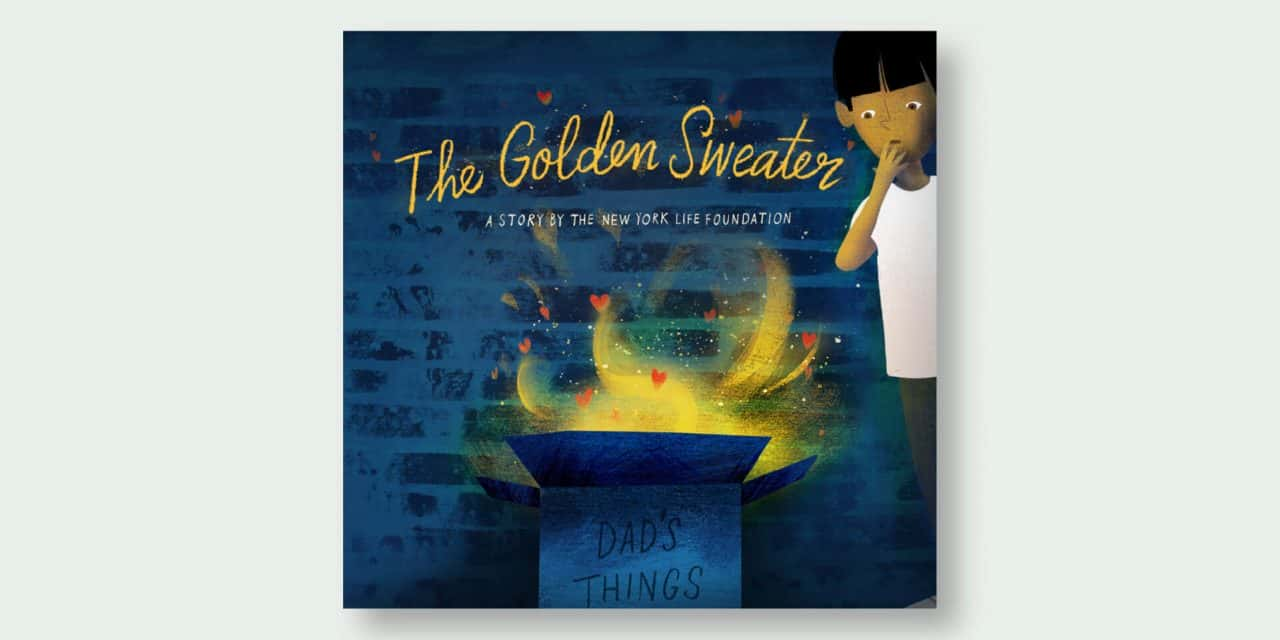 The Golden Sweater is a story about a little boy named Kai who, together with his mother, learns how to navigate a profound loss in their family. The book is dedicated to children and families who have experienced the death of a loved one, and strives to help them better understand, process, and communicate their grief. You download. They donate. 1 download = $1 donated. For every download of the book, the New York Life Foundation will donate $1.00 to organizations that support grief and trauma, including Eluna, Comfort Zone Camp, National Alliance for Grieving Children, and TAPS, up to $175,000. They've also prepared a discussion guide to help children and families have productive conversations about the challenging and important themes in the book.
First in a three-part series, The Golden Sweater, an animated film based on the children's book, chronicles a child's journey through loss, grief, resiliency, and healing.
"Grief among children has always been a critical, yet under-resourced issue, and the COVID-19 pandemic has significantly amplified the importance of supporting grieving children and families," said Heather Nesle, president of the New York Life Foundation. "The release of The Golden Sweater is one more way that the New York Life Foundation is demonstrating our commitment to funding childhood bereavement programs, and we hope that the film and book are accessible and engaging tools to help families facilitate conversations about loss."
The Golden Sweater animation is voiced by actor, musician, and producer Maya Rudolph. Other organizations or individuals involved with the film include Dermot Flynn (Illustration and Art Direction); Dutch Uncle (Agency); Anomaly (Agency); Zac Dixon (Compositor); and Andy Huckvale (Composer).
Watch videos about books, reading and writing. Expect weird, amazing, never known before facts and many more.
INTERNET / DIGITAL MARKETING HUB
Download free Internet Marketing Ebooks, comprehensive tips & tricks and informative infographics.