The Follow-Up Formula: How to Get Everything You Want by Doing What Nobody Else Does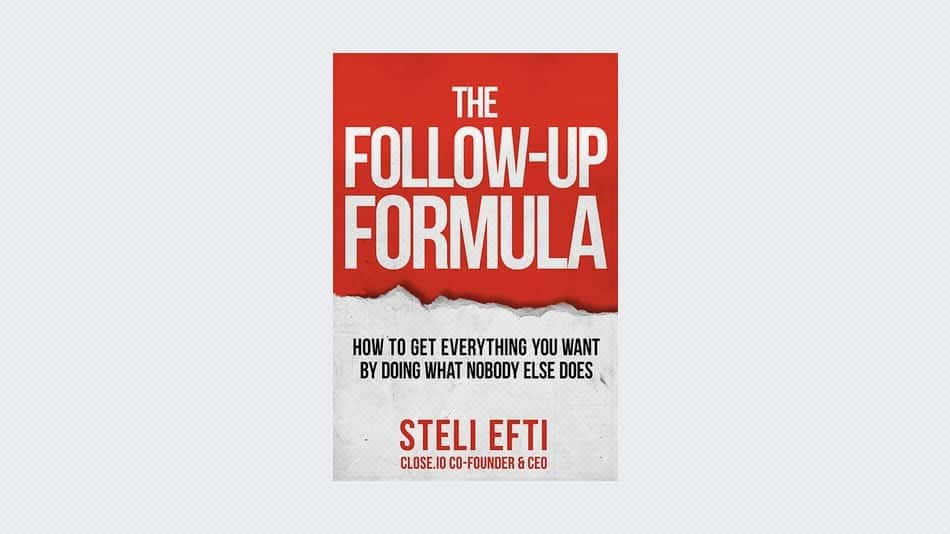 If you're the kind of person who wants to make things happen, this book is for you. Whether it's making a sale, building a product, organizing an event, hiring amazing people, designing the most beautiful accounting app for freelancers, building a school in Uruguay – the follow-up will help you get it done faster.
Nothing that Steli shares in here is particularly brilliant. Most of it is common sense, and you could probably think it up yourself if you took the time to think about it.
So why is Steli writing a book about it?
Because very few people actually DO what he advocates in this book. And the ones who do are either a) already very successful individuals, or b) very close to being immensely successful.
Steli doesn't know how you measure success for yourself, but he does know that there are things you want in life: you want to do something, you want to create something, you want to have something, you want to feel something.
If you take the advice in this book and apply it, you'll get it much faster. It's written with salespeople in mind first, but you can take these principles and apply them to every area of life.
This is a strong and effective follow-up strategy, and is the most underrated secret to sales success. In this book, Steli shares his most valuable advice and best tips on following up with more impact.
In this book, you'll learn how to:
get unresponsive prospects to respond,
move sales conversations to the finish line faster,
win more deals,
and much more!