The Champion's Guide to Outreach Marketing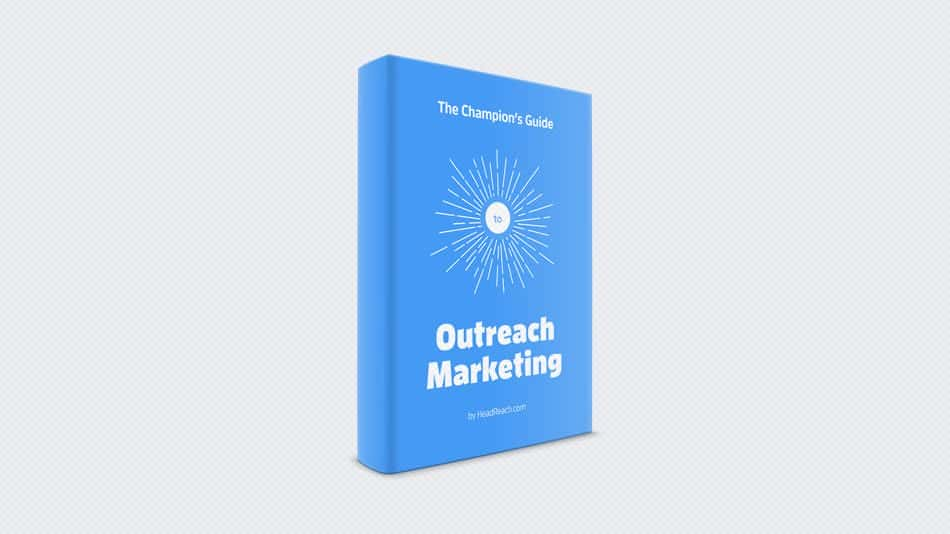 Get more shares, links & leads with outreach. The question every online marketer and blogger asks: how do I get more links and clients? This book actually answers it.
Outreach is what you do when you reach out to real people through email, social media, on the phone or even in person to make them see, promote or even buy your product or service. Now is the time to embrace outreach marketing and grow with it. Like a champion. Now you can make a dent in the universe.
What you'll find in the book:-
The exact step-by-step processes and tools I use to create massive outreach lists like this one. I'll show you all the apps and services you need to put together a list of 800+ valuable prospect opportunities. An agency would charge you hundreds, if not thousands of bucks for a prospect list of that caliber.
All email scripts I use for my outreach campaigns. Unaltered.
How I used content and outreach marketing to get featured on field-leading blogs like PcAdvisor and Kissmetrics and get mentioned by influencers like Brian Dean?
How I managed to get noticed by top dogs like Neil Patel and Patrick Vlaskovitz, and now I'm on their A-class marketing team for their new book 'Hustle'?
All the outreach tactics I incorporated to create a cash-positive productized service business (WooGuru).
How I managed to do all of this with no previous experience in content or outreach marketing. Before 2015, I was still a web designer with 0 marketing skills.