The Box (Book One of The Temple of the Blind)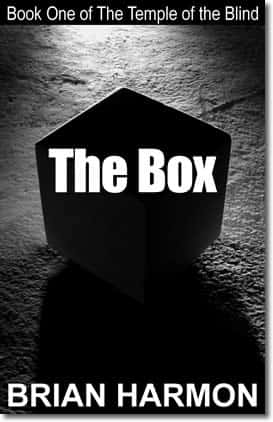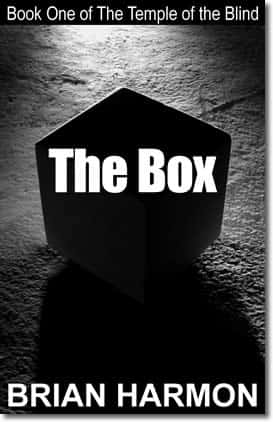 The Box (Book One of The Temple of the Blind)
by Brian Harmon
Do you dare open your eyes?
Far beneath the streets of Briar Hills lies an enormous temple of stone. Ancient secrets are buried within its walls…along with countless and unspeakable horrors. To look upon the things hidden there is to invite madness…but to journey forward blindly is to provoke death. Now the time draws near for the temple to fulfill its awesome purpose.
…and it all begins with a wooden box…
College student Albert Cross loves puzzles, so when a mysterious wooden box appears in the driver's seat of his locked car with cryptic messages carved into its sides, it is no surprise that he quickly becomes obsessed. And when his lab partner, Brandy, unexpectedly turns up in possession of the box's key, he finds himself with an opportunity to not only solve an exquisite mystery, but to do so with someone he would very much like to impress.
But the secret of the box is far greater than either of them suspect. Soon, they uncover a map that leads them deep underground, into the city's vast and complex subterranean system, where the miles upon miles of service tunnels and drainage pipes are long rumored to be haunted.
Here, far below the streets, Albert and Brandy discover an ancient and very deadly labyrinth, hidden for ages deep beneath the earth. Together, they encounter strange statues populating the darkness, shadowy creatures prowling the endless passages, and dangerous chambers where their most primal urges are violently turned against them.
Their clothes lost in a moment of strange lust, they find themselves forced to navigate the unearthly stone corridors naked and vulnerable. Their only chance for survival lies within the odd assortment of objects found inside the box, from which Albert must somehow piece together a map.
Click on the link below to start downloading this free ebook:-
The Box (Book One of The Temple of the Blind) – 304 pages, 479 KB (HTML, Kindle (MOBI), EPUB, PDF, RTF, LRF, PDB, TXT)
Items posted here are free at the time of posting. If you find they are no longer free, kindly notify us immediately through our contact form.