Spaceforce: Outcaste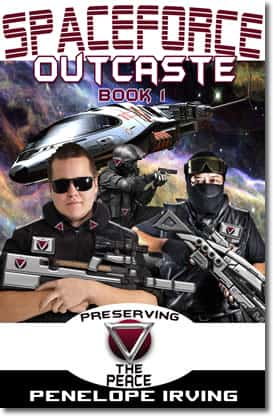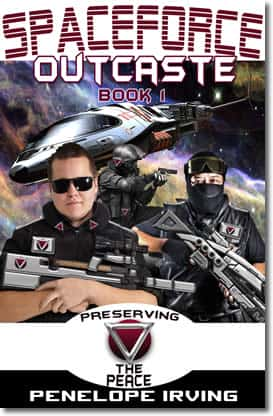 Spaceforce: Outcaste
by Penelope Irving
Three empires in an uneasy peace, a galaxy on the edge of war, and one man who is not what he seems.
Jay a member of the elite Swordbearer Caste, as deadly with a firestaff as in the pilot's seat. In a world where duty is paramount and traditions go back generations, Jay has trained his entire life to serve the Taysan Empire.
Except that is all a lie.
The son of a blacksmith, Jay slipped into the ranks of the Swordbearer Caste with a combination of lies, looks, and audacity. But when an assignment to the remote moon outpost of Car'a'vil brings temptation in the form of a warlord's wife, even his charm might not be enough to save him. She knows the truth – and unless he can unravel the mystery of her predecessor's death, she will destroy him.
OUTCASTE is the first book in the Spaceforce series: adventure, fun, mystery and romance across three galactic empires.
Click on the link below to start downloading this free ebook:-
Spaceforce: Outcaste – 74 pages, 954 KB (PDF)
Items posted here are free at the time of posting. If you find they are no longer free, kindly notify us immediately through our contact form.