Shadeland: Book One Of The Ethereal Crossings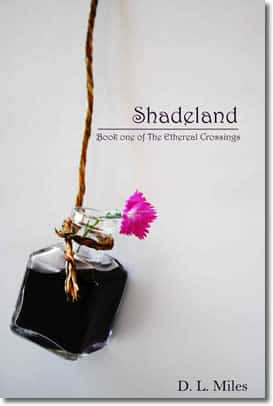 Shadeland: Book One Of The Ethereal Crossings
by D.L. Miles
One year after the designated 'Eidolon Revolution' and all the other-world demons have been exposed, 17 year old Liv Burnett is still the same, apathetic person she ever was. And when a woman dies in her home town, Liv doesn't think anything of it, choosing to focus on more normal things; things like just graduating high school and moving in with her life-long friend, Luke. But soon Luke is thrown into jail on the sole reason that he isn't human and has been labeled as the Ellengale Nightstalker for crimes he didn't commit. Trying to figure everything out Liv realizes she has picked up her own stalker by the name of Jared; an aggressive but alluring man who claims he's trying to find the real killer too. Taking a chance she normally wouldn't, Liv follows Jared down dangerous roads in hopes of saving not only her friend, but the lives other women in town.
Click on the link below to start downloading this free ebook:-
Shadeland: Book One Of The Ethereal Crossings – 279 pages, 323 KB (HTML, Kindle, EPUB, PDF, RTF, LRF, Palm Doc, TXT)
Items posted here are free at the time of posting. If you find they are no longer free, kindly notify us immediately through our contact form.