Positive Parenting: How To Make Your Children Winners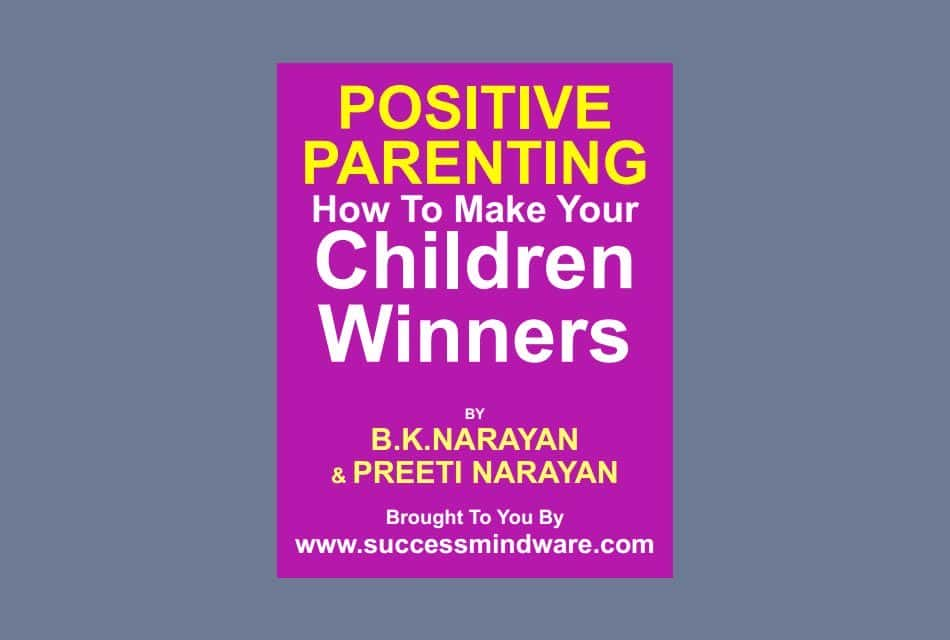 This free Ebook contains easy methods and smart tricks to build your children's confidence, help them excel in studies, protect them from stress or depression, and help them achieve greater success. Transform your children into winners. Become A Successful Parent!
The author, B. K. Narayan is a successful parent, consultant, and author. His mission is to provide all the essential, but missing information, in formal education to students and parents so that they become successful students and helpful parents.
Table of contents:-
Positive Parenting – Secret To Raising Successful Children!
Three Major Sources That Program Children To Be Ordinary Or Extraordinary Persons
Corrective Steps To Reverse The Damage
How To Build Your Children's Self-Confidence
How To Help You Children Excel In Studies
How To Protect Your Children From Depression, Stress &Amp; Suicide
Be A Role Model To Your Children
How To Remove Root Cause Of Failure From Your Children's Life And Help Them Achieve Maximum Success
Two Top Positive Parenting Rules
Have Loads Of Patience
PDF
Most common ebook format.
MOBI / PRC
Mobipocket for Amazon Kindle
Other Formats
HTML / Web Serial / Online / Others