One Deadly Sister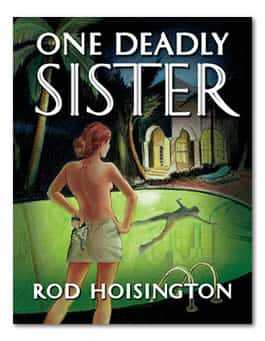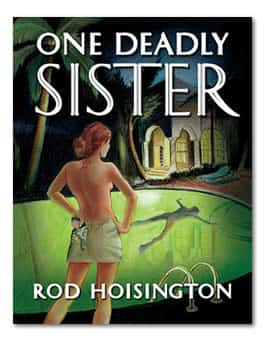 One Deadly Sister
by Rod Hoisington
When an almost-too-clever young law student in Philadelphia gets a life or death call from her estranged brothershe tells him to go to hell. She doesnt need this. Shes holding an old grudge and resents having her life interrupted. After briefly enjoying his misfortune, she decides to at least go to Florida and check out her brothers predicament. The brother came to a small Florida oceanside town to get past his Philadelphia divorce and start a new life, but woman-trouble came looking for him–and he doesnt have a clue about women. The woman seduces and frames him for the murder of a prominent gubernatorial candidate. The prosecuting attorney holds the brother as the perfect fall guy, knowing he can confuse a jury enough for a conviction.The brother hasnt bothered with his estranged sister for years but now, as a stranger in a hostile town, shes his only hope. This small step leads her to an ever-increasing entanglement of deceit, double-cross, and danger, as she cant leave well-enough alone and goes after the real killer in this fast-paced mystery.
Click on the link below to start downloading this free ebook:-
One Deadly Sister – 242 pages, 500 (KINDLE, MOBI, PDF, TXT, HTML, EPUB)
Items posted here are free at the time of posting. If you find they are no longer free, kindly notify us immediately through our contact form.