International Dog Day – Hundreds of Free Dog Ebooks on Various Topics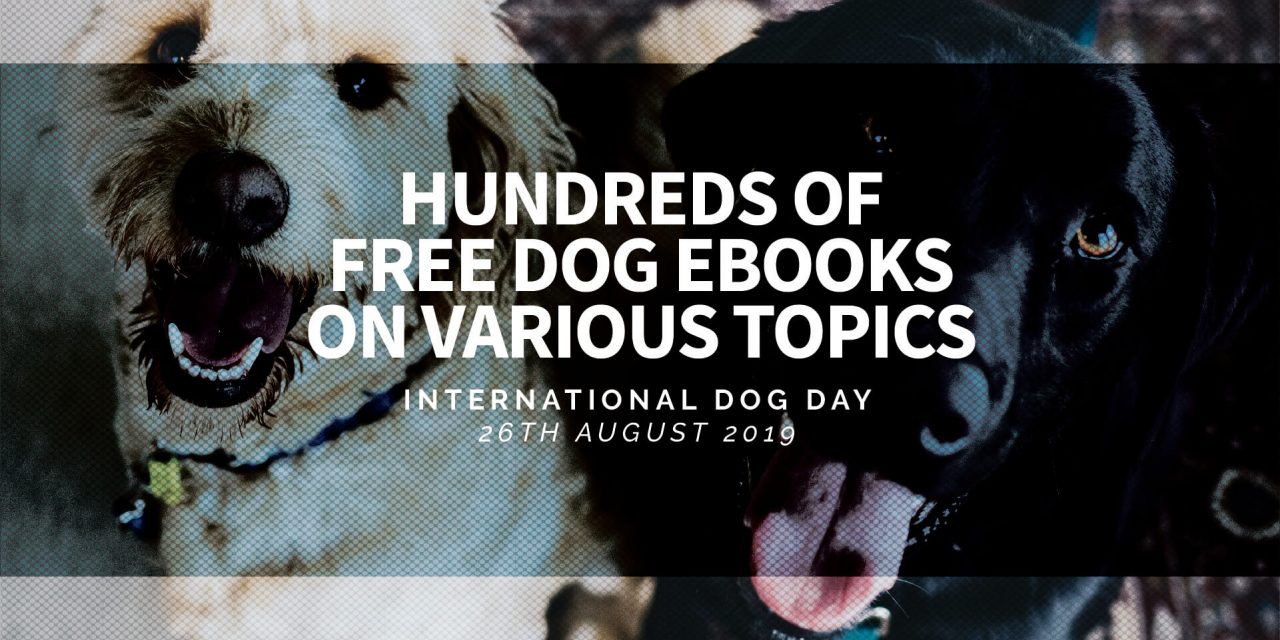 National Dog Day is celebrated annually on every 26th of August. It is a day for people to recognize the importance of dogs and how they impact their lives on a daily basis. It is also a day to recognize how hard service dogs work on our behalf and also to draw attention to the plight of abused and abandoned dogs. National Dog Day celebrates all breeds, pure and mixed and serves to help galvanize the public to recognize the number of dogs that need to be rescued each year, either from public shelters, rescues and pure breed rescues. National Dog Day honors family dogs and dogs that work selflessly to save lives, keep us safe and bring comfort. It was founded by Colleen Paige in 2004. The date is very special, as August 26th is when her father adopted their first family dog.
Celebrating National Dog Day can be as easy as giving your four-legged friend a big hug and kiss, a long walk in a new place, hosting a pet playdate, baking a dog friendly treat or simply by saying that you love them. In this post we have listed down 26 sites and resources which you can download free ebooks, including a few bonuses at the bottom of the list. In total, there may be hundreds of titles to choose from, ranging from training, food to adoption options. Happy reading!
Watch videos about books, reading and writing. Expect weird, amazing, never known before facts and many more.
INTERNET / DIGITAL MARKETING HUB
Download free Internet Marketing Ebooks, comprehensive tips & tricks and informative infographics.