Hundreds of Online Book Clubs for You to Join, Read, Share, Discuss, Ask and Explore!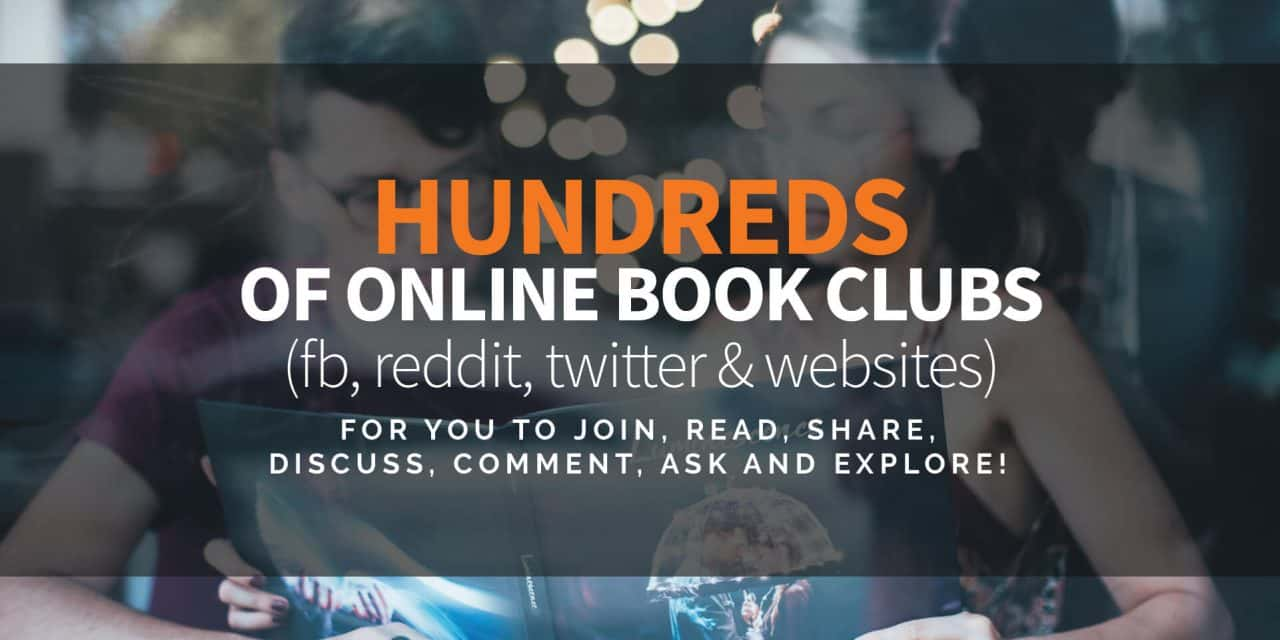 In a very traditional and classical way, book clubs or groups are usually hosted by the dozens at library branches, independent bookstores, a museum, and even a few historic sites. One cherished pastime often shared by book lovers around the globe is participation in book clubs. Joining a book club is a great way to stay connected with a community of like-minded readers while also expanding your understanding of what literature has to offer.
Book clubs are very popular. In 2015, The New York Times estimated that some five million Americans belong to one or more book clubs. What do people want from their groups? What motivates them to join in the first place, and why do they stay? What do they look for in the books they read? Love talking about a good book as much as you do reading it?
If you do ask yourself these questions then this list is just for you. We have compiled numerous online book clubs from various platforms such as Facebook, Twitter, Reddit and other online websites. Take your time to browse through, digest the description and choose whichever platform that you're most comfortable with. Happy joining and most importantly – have fun!
94 Facebook Group Book Clubs
70 Facebook Page Book Clubs
Watch videos about books, reading and writing. Expect weird, amazing, never known before facts and many more.
INTERNET / DIGITAL MARKETING HUB
Download free Internet Marketing Ebooks, comprehensive tips & tricks and informative infographics.