Get Smart About Credit Day – 18 Free Credit & Money Management Ebooks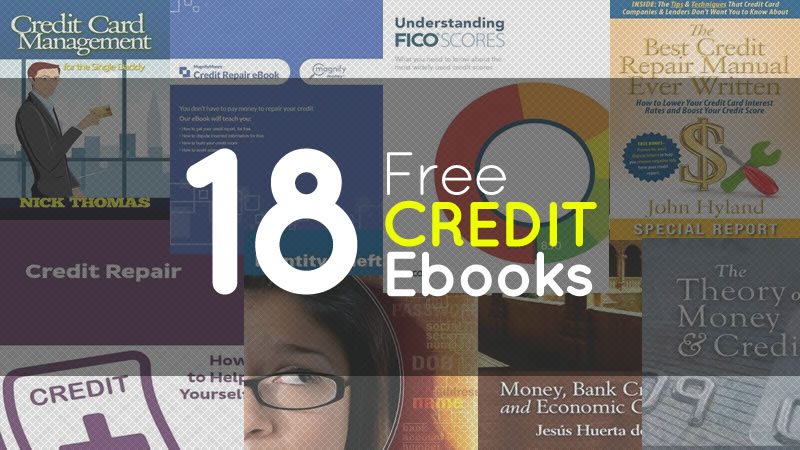 October 20th is "Get Smart About Credit" day. It is an annual event put on by the American Bankers Association and one in which Virginia banks participate. This event that allows bankers to teach the fundamentals of money management, the meaning of good credit and credit scores, and the importance of saving to high school and college students. In this post we've covered 17 free credit and money management ebooks, with an additional long list of free ebooks on money. Most of the ebooks below come in various formats but predominantly downloadable in PDF format.
Let's talk a little bit about topics related to credit and what it really means. Credit score is one of the most important aspects of a person's financial capacity which means that you have to keep it on an optimal number in order to have smooth sailing financial transactions that require such information. Credit scores can help or hamper you in business and life and building a good credit history is very important, as these scores are used by everyone from banks to landlords to insurance companies to evaluate you.
The free ebooks below will cover various topics including credit glossaries, repairs, guides, tips and tricks. Hope this will aid you in your journey of getting and maintaining good credit scores. And of course – Happy Get Smart About Credit Day!
Click on the ebook's cover to download the free ebook.
This will bring you to an external site where you can proceed to download or read the free ebook.
Money, Bank Credit, and Economic Cycles by Jesús Huerta de Soto – PDF, EPUB
Of Money, and Other Economic Essays by David Hume – PDF, EPUB, MOBI – 28k words
Credit Glossary by Monica Rich – All formats – 3,340 words
101 Powerful Credit Repair Tips by Father Pharaoh – All formats – 24,570 words
The Best Credit Repair Manual Ever Written by John Hyland Author – All formats – 7,080 words
Credit Card Management For The Single Daddy by Nick Thomas – All formats – 7,460 words
Understanding your FICO® Score by myFICO – PDF – 30 pages
Insider's Guide to 2010 Credit Card Reform and New FHA Rules by myFICO – PDF – 4 pages
Your Credit Scores by myFICO – PDF – 6 pages
Identity Theft and You by myFICO – PDF – 9 pages
Credit Repair – How to Help Yourself by Federal Trade Commission – PDF – 16 pages
Do-It Yourself Credit Repair Kit by The Credit Repairmen – PDF – 77 pages
Free Credit Repair Kit & 20 Free Legal Letters by Expert-Credit-Advice.com – DOC, RTF, PDF
Credit Repair by Magnify Money – PDF – 16 pages
5 Free Letter of Credit Ebooks by Various authors – PDF – 5 free ebooks
Free Money Management Ebooks by Mises Institute – Various formats – Dozens of ebooks