From 0 to 1,000 Customers & Beyond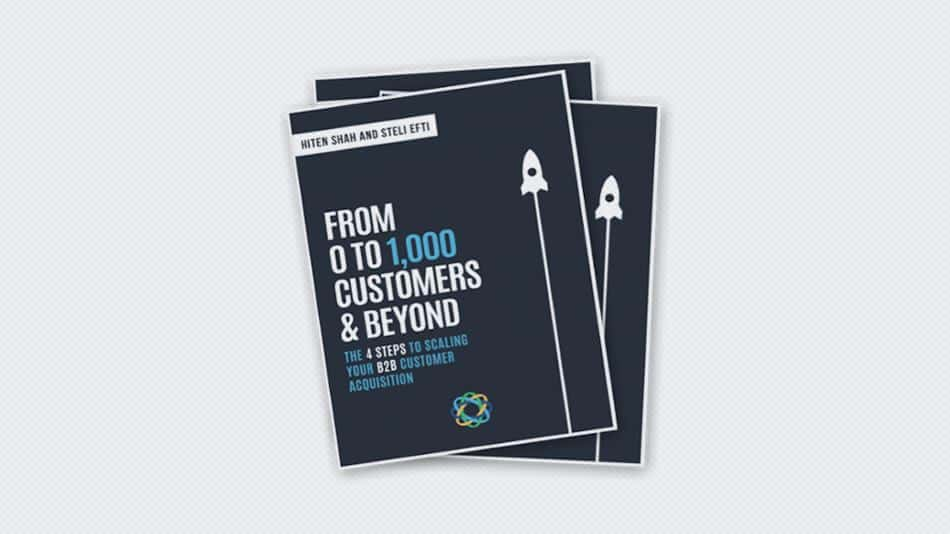 Hiten Shah & Steli Efti, two serial entrepreneurs who have both built several multi-million dollar businesses from scratch, share the lessons they've learned from each step of the way.
This book is based on a series of conversations they had about growing B2B startups from zero to thousands of paying customers. They've both done this repeatedly, with different companies, and they've started to see patterns emerge.
It's very useful to break down the growth into distinct stages, and realize that each stage requires different ways of growing your business. In this book, you get a practical framework that you can apply to your own startup.
Whether you're self-funded or VC-backed, there's a simple framework for each phase of your startup: getting your first 10 customers, growing from 10 to 100, from 100 to 1,000 and taking it to the next level:
When to wing it and when to start building processes
What roles to hire for at which point & which metrics to monitor
Finding the right customer acquisition channels for the current stage of your business
They understand that founders are busy, so they've kept this short and sweet and focused on the most important things. Download the book for free, set aside 20 minutes to read it, and get to work!