63 Free Elixir Ebooks, Resources, Tutorials and Videos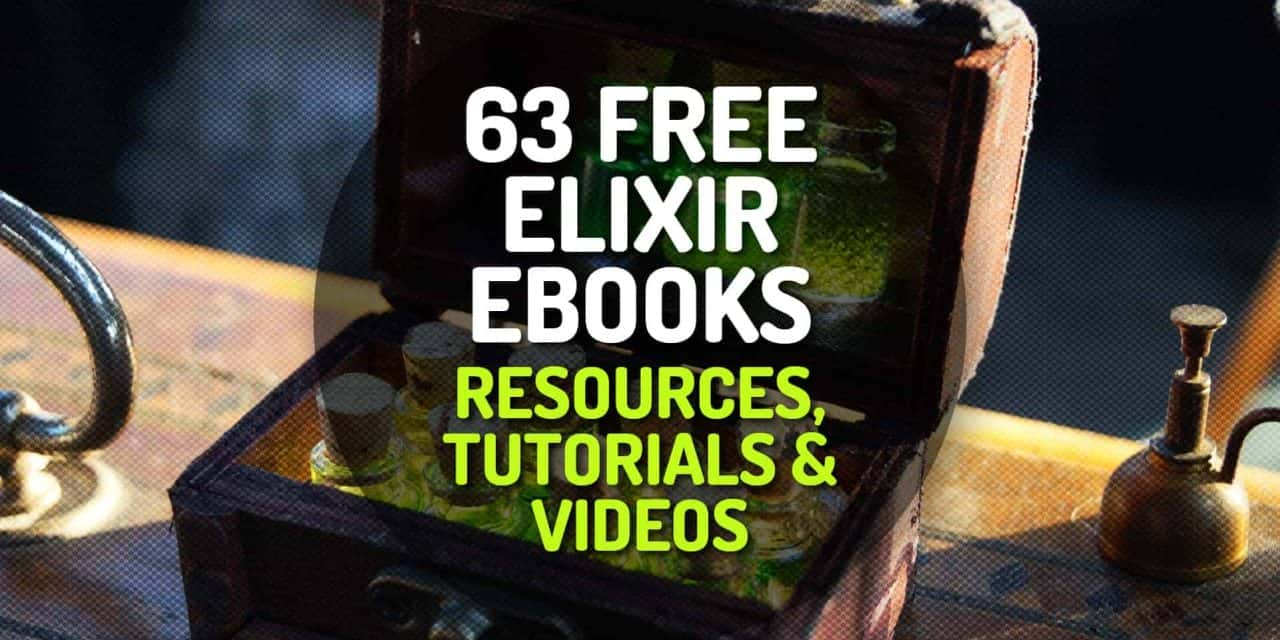 Elixir is a functional programming language built on the power of Erlang. Inheriting from Erlang, it is a language designed for distributed, concurrent, fault tolerant systems. Elixir, a dynamic, functional programming language, is designed for building scalable and maintainable applications with a simple, modern, and tidy syntax. Although it is easy to understand, Elixir's approach to concurrency and its data type nuances require some getting used to.
Learning Elixir can make you a better programmer in other languages. There are a number of stories, from people who come from object-oriented languages, who found that the process of learning Elixir made them a better programmer in their language of choice. Learning the functional way of doing things will require some brain bending for anyone coming from procedural/oop languages, but I think anyone can get the hang of it. After that, I would say that elixir is easier than most languages, functional or otherwise.
The following are suggested readings and videos to learn about Elixir and Erlang. The readings provide more detailed information about the language and tutorials, while the videos are higher level about usage etc. There are also materials on specific Elixir topics, blogs / sites and podcasts. Have fun exploring and learning!
Starter Books
Advanced Books
Resources
Topics
Blogs / Sites
Videos
Podcast
Running in Production by Nick Janetakis
A podcast where folks talk about running small & large web apps in production. Topics include tech stacks, lessons learned and DevOps / deployment tips.
More Learning Resources
Watch videos about books, reading and writing. Expect weird, amazing, never known before facts and many more.
INTERNET / DIGITAL MARKETING HUB
Download free Internet Marketing Ebooks, comprehensive tips & tricks and informative infographics.