Designing Analog Chips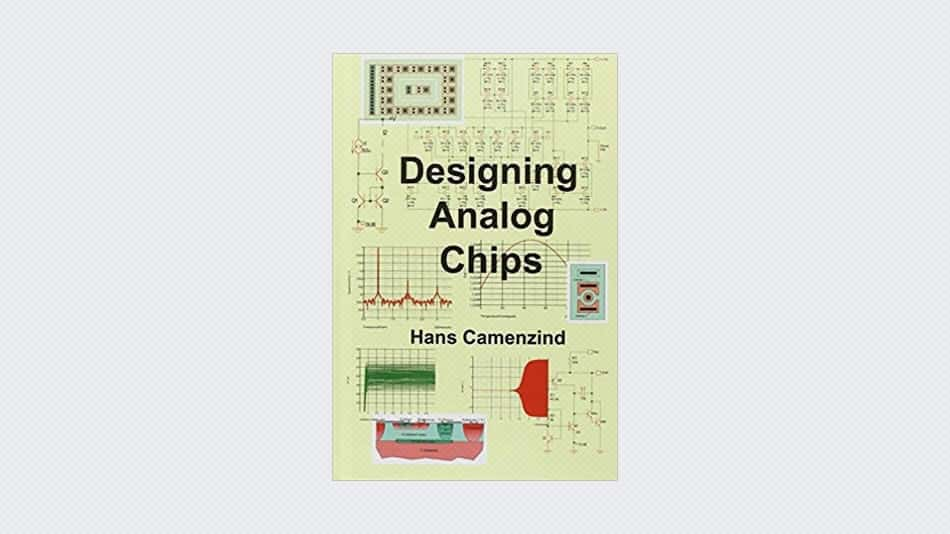 A comprehensive introduction to CMOS and bipolar analog IC design. The book presumes no prior knowledge of linear design, making it comprehensible to engineers with a non-analog background. The emphasis is on practical design, covering the entire field with hundreds of examples to explain the choices. Concepts are presented following the history of their discovery.
This book should give you an overview of the world of analog IC design, so that you can decide what kind of analog function can and cannot, should and should not be integrated. What should be on the same chip with digital and what should be separate. And, equally important, this book should enable you to ask the right questions of the foundry, so that your design works. The first time.
You will find that almost all analog ICs contain a number of recognizable circuit elements, functional blocks with just a few transistors. These elements have proven useful and thus re-appear in design after design. Thus it makes sense to first look at such things as current mirrors, compound transistors, differential stages, cascodes, active loads, Darlington connections or current sources in some detail and then examine how they are best put together to form whole functions.
Academic text books on IC design are often filled with mathematics. It is important to understand the fundamentals, but it is a waste of time to calculate every detail of a design. Let the simulator do this chore, it can do it better and faster than any human being. An analysis will tell you within seconds if you are on the right track and how well your circuit performs. Assuming that you have competent models and a capable simulator, an analysis can teach you more about devices and circuits than words and diagrams on a page.