Deserted Cities of the Heart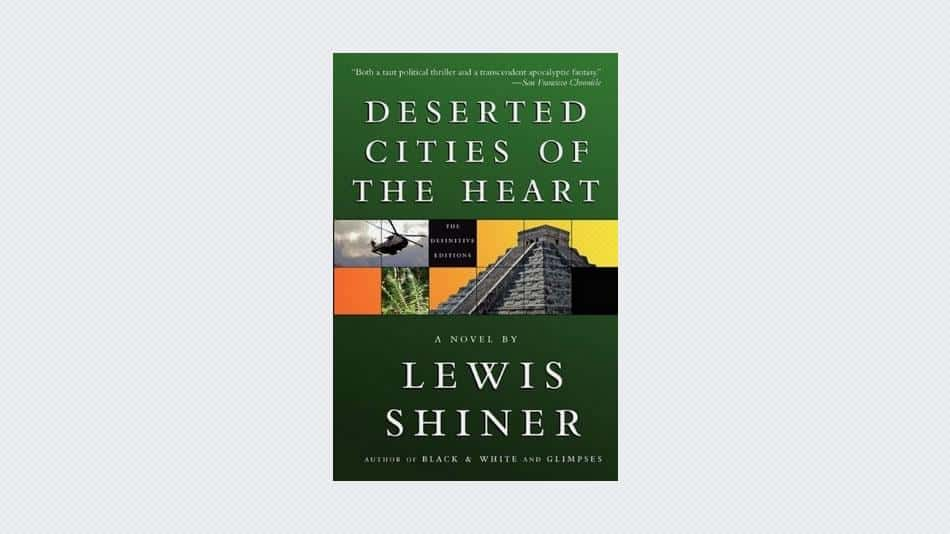 Eddie Yates disappeared into the rainforests of the Yucatan, a burned-out visionary in search of cosmic truth. A mysterious photo sends Lindsey, his ex-wife, on a quest to bring him back and puts her on a collision course with Eddie's brother Thomas, whose desire for her has never faded.
Their search leads them to the ruined Mayan temples of NaChan, deep in the jungle, where mushrooms grow that can send you back through time–or kill you. NaChan is sacred to the Landon Indians, and their enigmatic shaman Chan Ma'ax. But the ruins have also become a nexus for the political forces that are tearing Mexico apart. Lindsey, Thomas, and Eddie are soon caught between Carla's rebel army and the secret US paramilitary group known as the Fighting 666th as they face off in the first battle of the end of the world.
'It is both a taut political thriller and a transcendent apocalyptic fantasy. Full of violence and set at the beginning of the end of the world as we know it, Deserted Cities of the Heart nevertheless leaves the reader with the liberating notion that, even though history endlessly repeats itself, there may come a better time when guns and bullets do not matter.' – Michael Berry