Customer Service: The Art of Listening and Engagement Through Social Media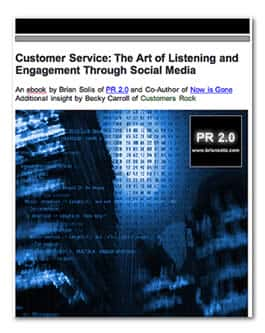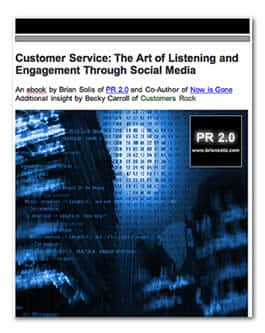 Customer Service: The Art of Listening and Engagement Through Social Media
by Brian Solis and co-authored by Becky Carroll
Engaging with and empowering your customers as an extension of your marketing efforts isn't new. However, in the era of Social Media, there are new tools and philosophies to more effectively listen and engage with customers and in turn, cultivate a more significant community, enhance your brand, build relationships, and hopefully create evangelists along the way.
Participation is marketing.
Intention is everything.
Actions speak louder than words.
Click on the link below to start downloading this free ebook:-
Customer Service: The Art of Listening and Engagement Through Social Media – (PDF & DOC)