Compelling Leadership – The Importance of Trust and How to Get It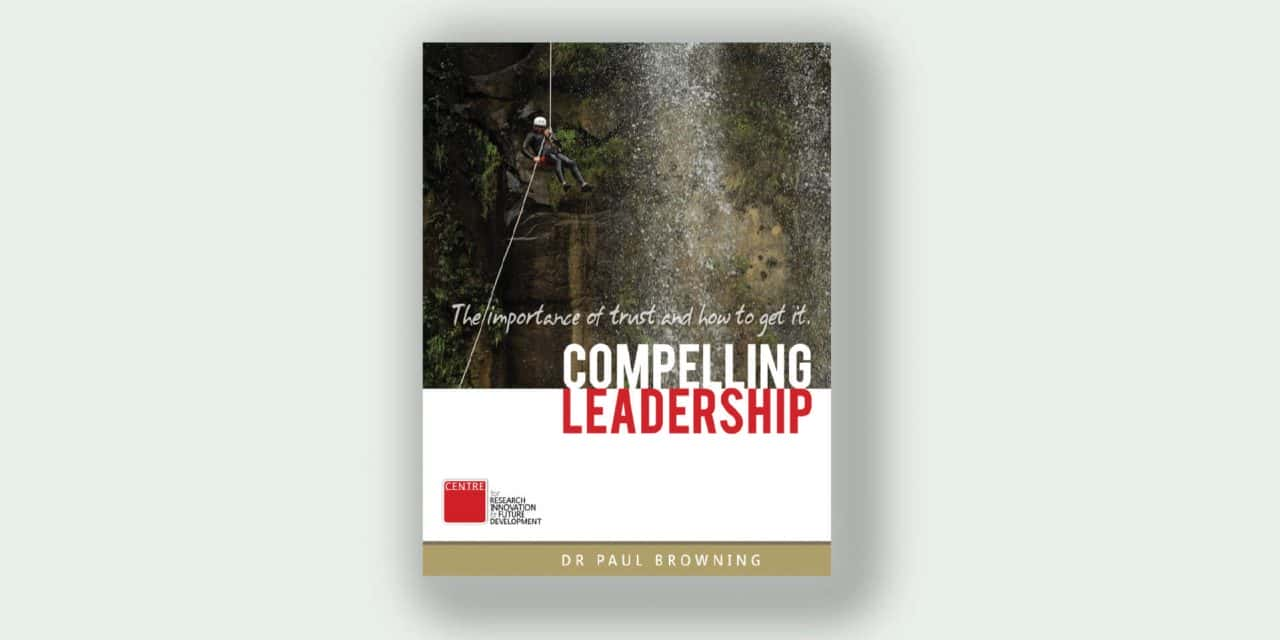 This iBook is designed to be a resource for anyone wishing to develop their leadership capacity and improve their school's learning environment. The resources contained within are a result of a PhD research study with the Queensland University of Technology. The findings are a practical guide for leaders wishing to create outstanding schools. Throughout this short book you will find suggested resources, reflection questions, group discussion starters and an assessment tool that you can use to appraise your current leadership practice. I do hope that you find it both an encouragement as well as a prompt for growth.
'Rarely does a book about leadership come along that is practical and inspiring. Compelling Leadership has both of these. It addresses one of the most important issues in leadership -the issue of trust. It is easy to say that trust is important but exactly how do you make this happen in an authentic and principled way? This book by Paul Browning offers an empirically based set of answers. It is a clear and practical guide for school leaders that demystifies the process of establishing and sustaining trust. Whether a new or experienced leader, this book is must, as it offers one of the best analysis, to date, of exactly how trust is the key to organisational success.' – Professor Alma Harris
Watch videos about books, reading and writing. Expect weird, amazing, never known before facts and many more.
INTERNET / DIGITAL MARKETING HUB
Download free Internet Marketing Ebooks, comprehensive tips & tricks and informative infographics.