Christmas Gifts and Tips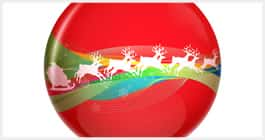 Although a bit short, but this ebook has some good straight to the point tips that you can use on the nearing Christmas holiday. If you haven't done any shopping yet for your gifts, just a friendly reminder that Christmas is just around the corner!
Still too early, but a Merry Christmas and happy holidays to everybody!
Click on the link below to download this free ebook:-
Christmas Gifts and Tips (PDF)