Breaking the Time Barrier: How to Unlock Your True Earning Potential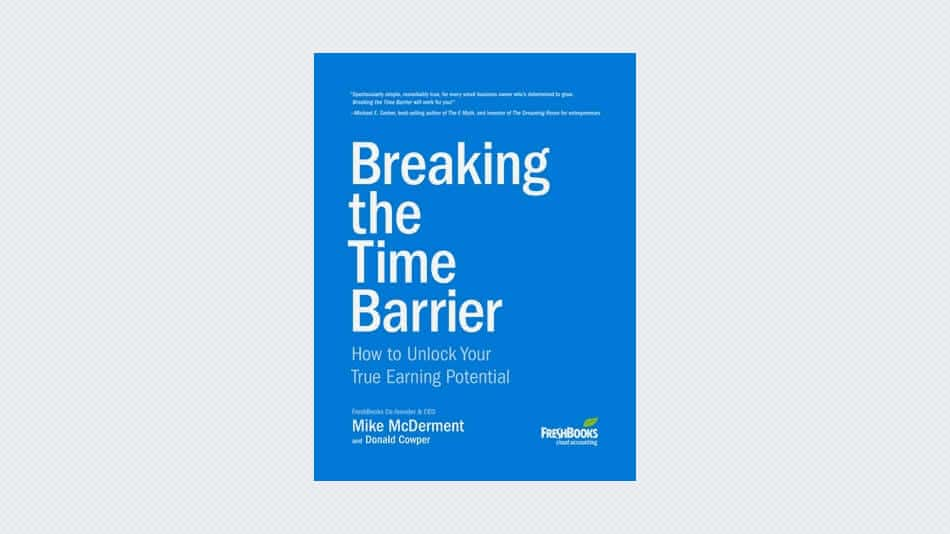 In January 2003, Mike was running a small design firm when he finally snapped. He was using Microsoft Word to bill his clients when he accidently saved over an invoice. The frustration of billing his clients overwhelmed jim, and so did the thought of using accounting software – so he built his own solution.
Building his own product company quickly became a passion, but passion projects don't pay…at least not on day one. To keep the lights on he moved into his parents' basement for 3.5 years to save money and he completely revamped how he ran his design firm to the point where he worked 19 days in one year and generated over $200,000 to fund his side project. How did he do that? This book will show you-and help you do it too.
Thinking back, his ability to work so little and produce so much income had a lot to do with how he priced and positioned his services, something most small business owners struggle with. So he sat down with Donald Cowper-a best-selling author who joined FreshBooks as their small business writer last year'to try and capture the essence of things. The result is this book-a business fable designed to share the lessons he learned the hard way, so you don't have to.
This book will take you one hour to read, and you can read it for free. But a free book about pricing, that's ironic, no? Yes.