Bone Shop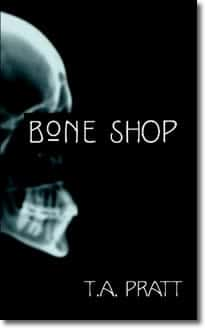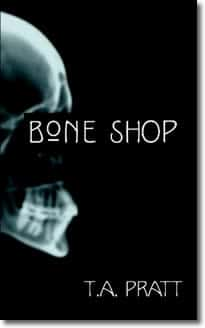 Bone Shop
by T.A. Pratt
Marla Mason is the chief sorcerer of Felport, a woman who's tangled with gods and monsters and come out on top (if a bit damaged in the process). But she wasn't always a formidable engine of brute force and pragmatism; she started out alone, in a strange city, without allies or any more power than the average teenage runaway on the street. Marla was always willing to do anything necessary to survive, and it didn't take long for her to stumble into a world of magic, danger… and even the occasional moment of grace.
Bone Shop tells the story of Marla's evolution from runaway to sorcerer's apprentice to mercenary magician and beyond. Fans of the urban fantasy series from Bantam Spectra that began with Blood Engines will find surprising secrets revealed about Marla's past, and new readers can get to know the character from the very beginning.
Click on the link below to read this free ebook online:-
Bone Shop – 18 Chapters eSerial / Webnovel – HTML)
Items posted here are free at the time of posting. If you find they are no longer free, kindly notify us immediately through our contact form.