A Summary Guide to YC Startup School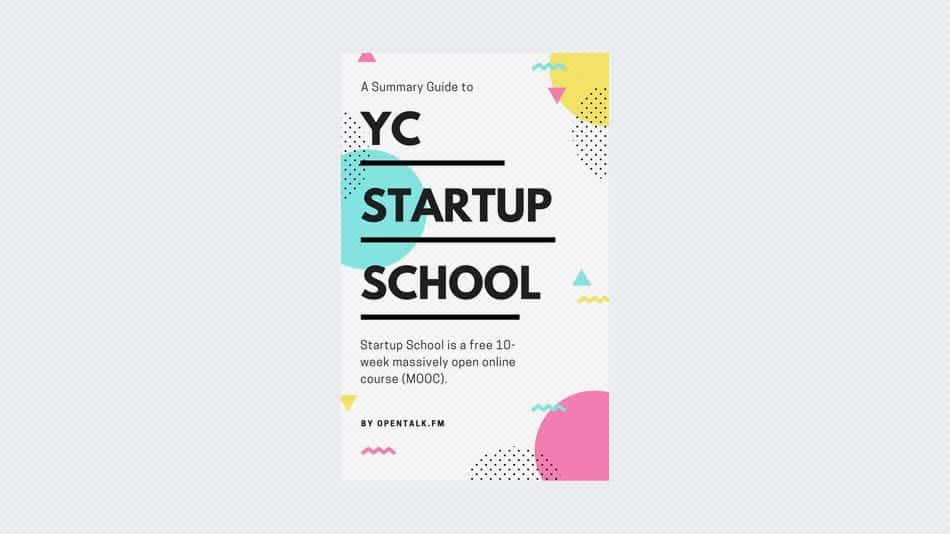 My name is Lynn Hoang. I am a founder & CEO of OpenTalk.fm. I believe that every founder should learn from the world's best incubator! So, I created A Summary Guide to YC Startup School to accelerate my own learning and yours right with it! Startup School is a free 10-week massively open online cource (MOOC).
Here's what the e-book is all about – I watched all the videos from YC Startup School and I write down what lessons I think they are important. You get to digest the key points of each video in 5 minutes or less. That's it! Plain and simple. I hope the e-book will help you become smarter, fitter, better and everything you aspire to be 😉
About Y Combinator Startup School
We believe the barrier to entry for people to start a startup is still too high. We want to make it easier for people to start a company, regardless of who or where you are, so we're starting by sharing what we've learned, through Startup School.
Throughout the 10 weeks, we aim to accomplish the following:-
Encourage and inspire people to consider starting a company as a way to positively impact the world.
Teach people about how to start a startup, and equip them with the resources and tools to help prepare them now and in the future.
Build a community of entrepreneurs who can encourage and teach each other.