A Plum In The Syrup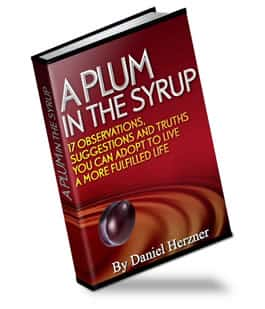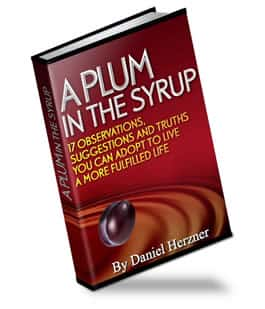 A Plum In The Syrup
by Daniel Herzner
This book has been very carefully written based on the authors 20+ years of general business and entrepreneurial experience. What makes this book different is it does not provide a road map to success. It is not just another 'how to' book. This book recognizes your unique individuality and provides truths, suggestions and observations you can use to become successful however you might define the word 'success' for yourself.
Click on the link below to start downloading this free ebook:-
A Plum In The Syrup – 100 pages, 517KB (PDF)
Items posted here are free at the time of posting. If you find they are no longer free, kindly notify us immediately through our contact form.