51 Best Articles & Short Stories From NewYorker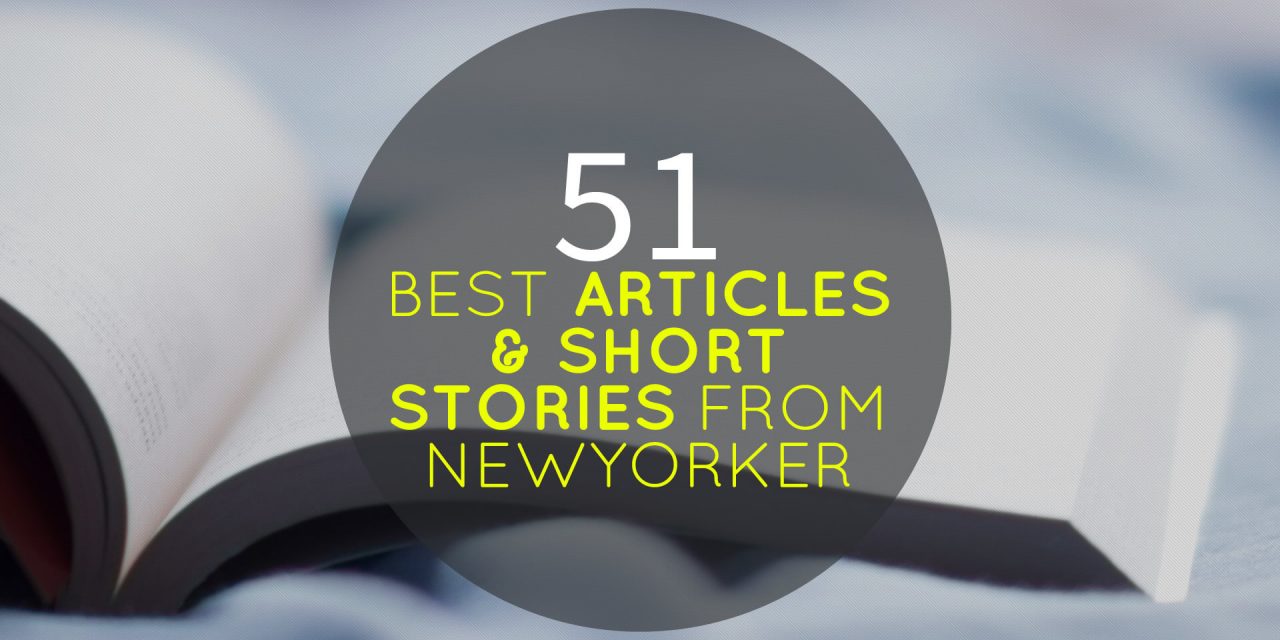 Enjoy great short stories and articles from NewYorker.com from awesome talented authors. Unfortunately NewYorker only provides limited free reading as a paid subscription is needed for further access to their huge database. Nonetheless, keep an eye for the occasional free opening by NewYorker where you can read at your heart's content. Some of the notable authors that you may find among the list are Haruki Murakami, Malcolm Gladwell, Patrick Radden Keefe and many more!
Another option of getting across NewYorker's paywall is by visiting your local library. May libraries have estensive periodical sections and you can enjoy many publications including NewYorker. On top of that, many municipalities' public library systems also have subscriptions to databases of historial and current periodicals. Lastly but not least, if you're a student, you may be able to gain access through your school's library. The last option is of course to support NewYorker and subscribe to enjoy its database and archives.
51 Best Articles & Short Stories From NewYorker, in no particular order:-
Watch videos about books, reading and writing. Expect weird, amazing, never known before facts and many more.
INTERNET / DIGITAL MARKETING HUB
Download free Internet Marketing Ebooks, comprehensive tips & tricks and informative infographics.