5 Sites With Lists of Digital Libraries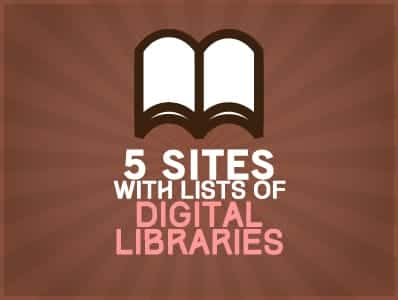 "A library is the delivery room for the birth of ideas, a place where history comes to life." – Norman Cousins
Digital libraries are not going to replace the physical existence of document completely but no doubt to meet the present demand of technological advances. Digital libraries include collections of books, journal articles, graphics, newspapers, and other material in digital format; in sum, collections of digitized content. In this post you'll find sites which house a large database of digital libraries. Have fun!
Click on the image to visit the site.
Diplomaguide.com
20 sites with millions of ebooks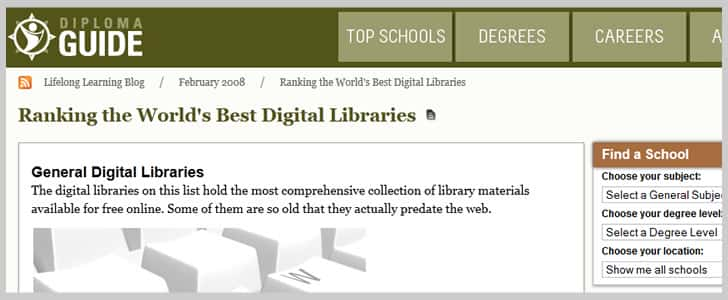 Oedb.org
Over 250 sites with countless ebooks
Dmoz.org
Over a hundred of sites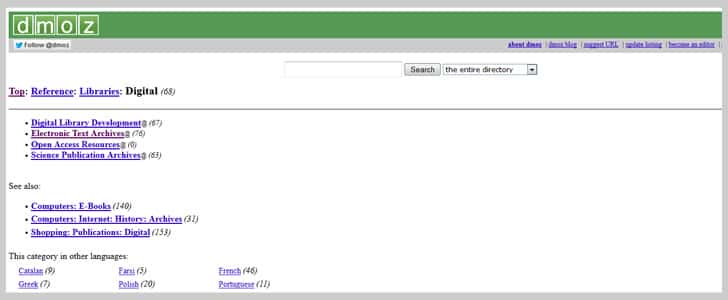 Southampton.ac.uk
Hundreds of websites
A nicely categorized table of websites with extremely helpful information such as Type, Access and whether a password is required. Alphabetically and numerically sorted.
Wikipedia.org
Hundreds of websites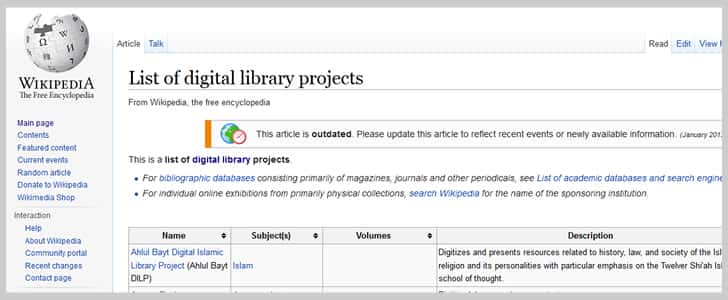 Additional information that you can find on this site includes subject(s) involved, volumes, brief description and provider(s).