41 Free Lockpicking Ebooks, Guides and Other Resources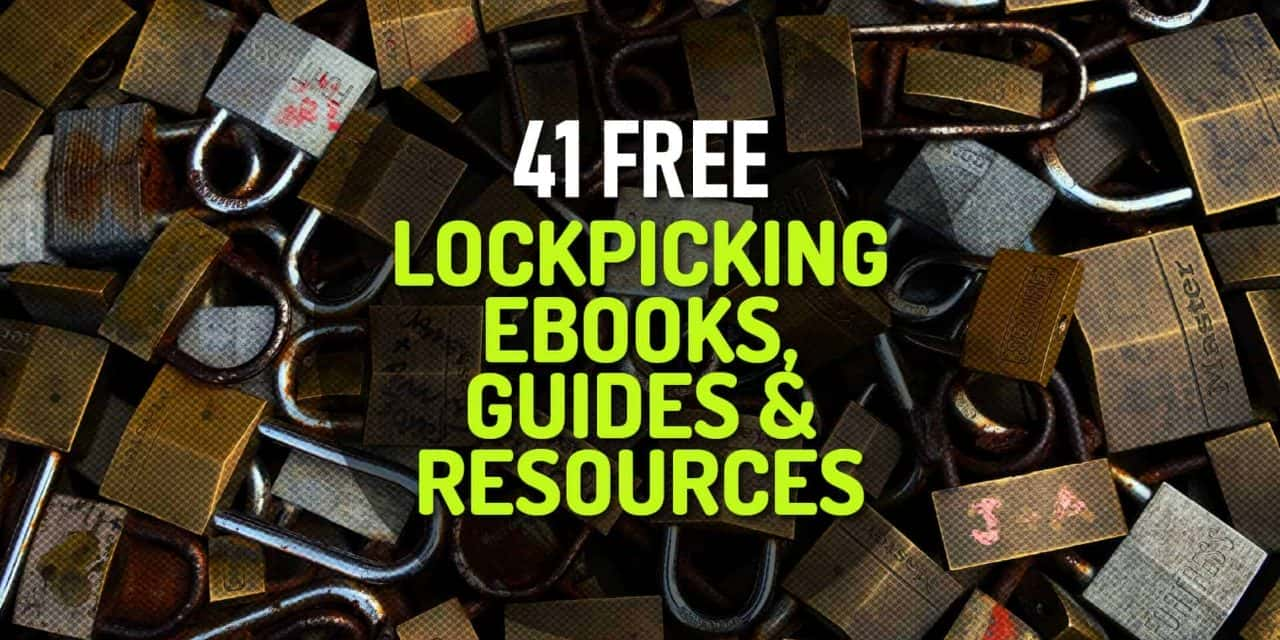 Lock picking is the technique of opening a lock without a key while avoiding damage to the lock or its door. There is no law or regulation on lock picking, so it is legal as long as one has permission from the owner of the lock to pick the lock in question. Lock picking tools can be freely bought and sold. There are several clubs where lock picking is practiced as a sport. There are some locks that can be opened in seconds by even the most novice lockpicker, and there are some locks that take a great deal more skill, and may take minutes or even hours for even the most skilled locksmiths.
If you're interested to learn more about lockpicking, you'll find a curated list of free ebooks, awesome guides, tools, communities and other resources relating to the security and compromise of locks, safes, and keys below. The general concept behind lockpicking is relatively simple but practice makes perfect.
Ebooks & How-to Lockpicking Guides
Contests, Conferences and Events
Hobby Projects
Locksport Associations and Organizations
Novel Lock Attack Techniques & Research
SpiKey
Acoustic-based physical key inference.
Online Communities
Lockpicking101.com
One of the longest-running online communities dedicated to the fun and ethical hobby of lock picking.
LockWiki
Community-driven reference for both beginners and professionals in the security industry.
/r/lockpicking Subreddit
Subreddit dedicated to the sport of lockpicking.
Online Resources
Watch videos about books, reading and writing. Expect weird, amazing, never known before facts and many more.
INTERNET / DIGITAL MARKETING HUB
Download free Internet Marketing Ebooks, comprehensive tips & tricks and informative infographics.