37 Awesome Writing Tools to Help You to Write More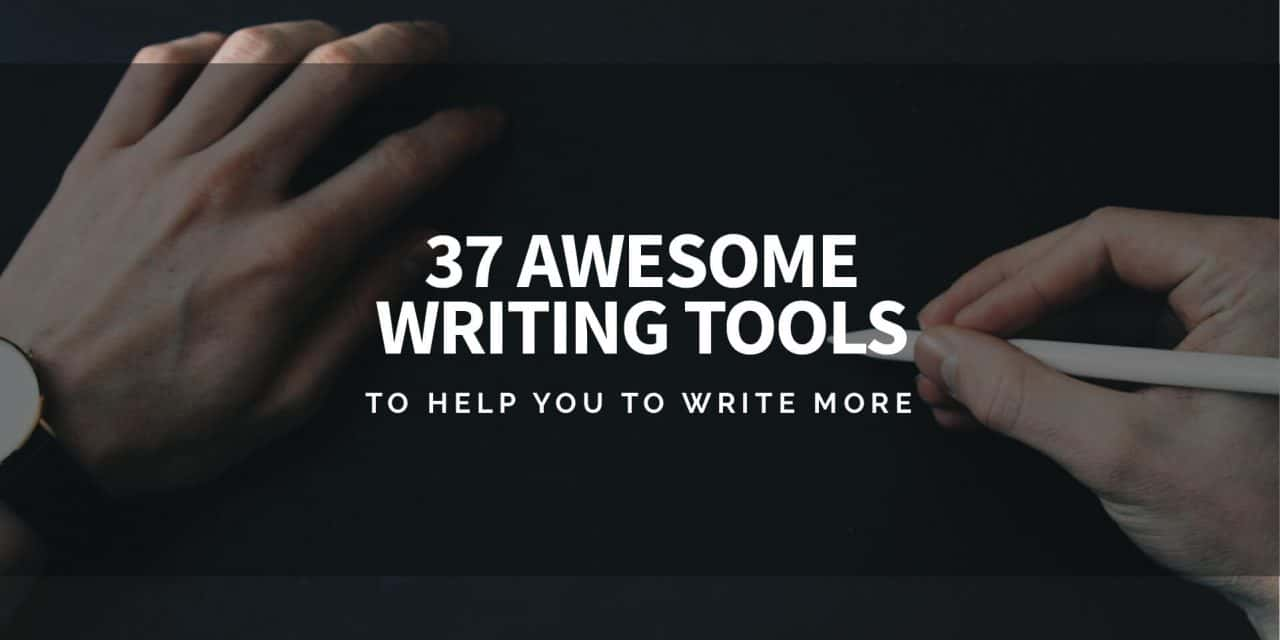 History of writing tools can be surprising sometimes. Did you know that the first fountain pens appeared in the 10th century? And that we didn't have pencils until 1500 AD? These writing tools not only help ordinary book writers but also many eBook writers who want to write spontaneously. Whether you are approaching a publisher or self-publishing by converting your book into eBook, these book-writing tools will be very helpful. These writing tools have one purpose: getting you to sit down and write.
Some of them are free, others are not, but all of them serve the same purpose – to aid in your writing tasks. The right writing tools help you create content better and faster by giving you what you need to stay focused, find errors, brainstorm ideas, and perfect your copy. You may find yourself wondering later how you ever wrote a word without them.
We hope you enjoy the list of tools below. We think they are pretty great and we hope you do too. If we missed out on your favorite or you have one that you think will benefit others, please let us know in the comments. We'd be delighted with the recommendation. Happy writing!
37 Awesome Writing Tools to Help You to Write More
Chunks – Chunks is an app for writers and non-writers. Just write like you'd be writing on messenger!
Progressive Punctuation – Progressive Punctuation is a collection of non-standard punctuation marks we should be using today.
Draft – Draft is a writing and collaboration tool that was specifically designer for freelance writers.
The Internet Typewriter – The Internet Typewriter is an online, minimalist typewriter that aims to give writers a distraction-free writing environment.
Scrivener – Tailor-made for long writing projects, Scrivener provides everything need to craft your first draft.
Calmly Writer – Calmly Writer is a distraction-free writing tool that gets out of your way once you start writing.
ilys – ilys is a wonderful tool that forces you to focus on writing. Set how many words you want to write and the only thing you can do is continue typing. No backspaces. No edits. Just continual writing until you've hit your word count goal.
Cliché Finder – Cliché Finder will highlight any clichés in your copy.
CoSchedule Headline Analyzer – Gives your headline a score based on a number of factors including length, sentiment, word choice, and more.
Ulysses – Ulysses is a writing environment built to give writers all the tools they need while staying out of their way. This app lets you connect your devices and then seamlessly switch between Mac, iPad, and iPhone whenever you want.
Hubspot Blog Topic Generator – a simple but effective tool for coming up with content ideas. Start by entering a noun for your topic and go from there…
Portnet Content Idea Generator – Simply enter in a keyword and cycle through blog topic suggestions.
Ideaflip – More of an organizational tool than anything else but it's a great way to keep track of your thoughts and clarify them later on.
Word Hippo – Do you hate when you can't think of the word you're looking for?
Freelance Writing Stack – Curated directory of freelance writing resources and tutorials.
Text Handler – Text Handler helps you prepare your content for the web by adding the relevant tags for you.
Byword – a Markdown writing app that makes it easy for you to create Markdown and rich text, then publish that content to your prefer platform.
Scapple – a brainstorming and mind mapping tools that helps you keep track and connect different thoughts.
Watch videos about books, reading and writing. Expect weird, amazing, never known before facts and many more.
INTERNET / DIGITAL MARKETING HUB
Download free Internet Marketing Ebooks, comprehensive tips & tricks and informative infographics.