Transferring eBook Files from Your Computer to Your Kindle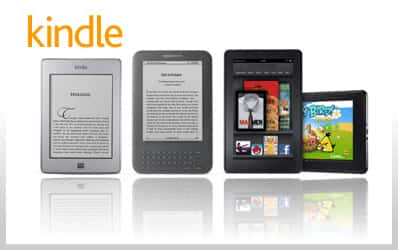 Having troubles transferring your eBooks to your Kindle?
If you have document files in your PC or Mac you want to read in your Kindle, you can transfer them via the USB cable or use Amazon's Whispernet via email, both free and paid. In any file transfer, the main consideration is having the file format that Kindle recognizes so you can read it.
EBook File Formats Kindle Recognizes
Ebook format compatibility
When you purchase and download eBooks or download other types of non-DRM eBook content on your Kindle, be sure the file format is supported. By default the Kindle reader supports the native Kindle format in AZW and AZW1, along with standard text (TXT) files and unprotected Mobipocket formats (MOBI and PRC). It also recognizes HTML, PDF and EPUB files for the latest Kindle, but the first Kindle does not. Kindle 2 DX does not recognize EPUB. Formats not supported will not display on your Kindle.
Transferring Files via USB
Universal Serial Bus
Macintosh and Windows users can easily download and transfer Kindle content and personal documents from their computers to Kindle readers via the USB connection. Once your Kindle is plugged to your computer, the PC recognizes the Kindle as a removable mass-storage device and the Kindle screen goes into USB drive mode as its battery gets automatically recharged by the computer. Whispernet service is turned off temporarily and your Kindle cannot function as reading device while you are in USB drive mode.
There are computer specification, though. Your Windows should be version 2000 or later, the Mac should be in OS X 10.2 or later while the USB can be in any iteration through an available port.
When Kindle is seen as a USB drive, your computer will show three default directories or folders under the Kindle mass storage device: Documents, Audible and Music. Transfer your documents or eBook files to the Documents folder. Kindle will only recognize documents if they are in the file format it recognizes, the files are in the Document folder and these are unprotected or DRM-free. After the transfer, you can retain the connection to charge your Kindle. But you can start using the Kindle's Whispernet and reading function by ejecting or unmounting it from your computer to exit the Kindle's USB drive mode.
Transferring files via Email
Transferring through the cyberspace…
You can convert your personal non-DRM documents in the approved file formats from your laptop or desktop computer to Kindle using the Personal Document Service offered via Whispernet. This is done by attaching these files to an e-mail sent to your Kindle's e-mail address. A subject line in your email is not necessary. Your Kindle reader can only receive converted files from the email address you have specified on the "Manage Your Kindle page" in the Amazon site to prevent spam. Amazon can then transfer the converted files wirelessly to your Kindle for a schedule fee if it is in a WiFi range.
Approved document file formats that Kindle's Personal Document Service can process and which you can attach in your e-mail to your Kindle's e-mail address are MS Word (DOC and DOCX), structured web page (HTM and HTML), rich text (RTF), and Acrobat PDF files.
You can send documents in any of these documents for conversion in ZIP, provided the document when unzipped is not more than 50 Mb in size. In addition, there should be no more than 24 separate personal documents attached to the email, zipped or otherwise. Approved personal documents 5 MB and below are ready for wireless auto-delivery to your Kindle within 5 minutes per document, excluding local wireless downloading time depending on location and file size. Personal documents above 5 MB may take longer.
Fees for transfer via Whispernet are based on the file size submitted for conversion prior to zipping, your country, and from where you're accessing Whispernet. They are charged only for documents successfully received wirelessly to your Kindle. Within the US, the charge is $0.15/Mb. Outside the S, the charge is $0.99/Mb where there is access to Whispernet. US citizens travelling outside the US also gets charged by the same amount.
If you prefer to avoid the email transfer fees, or if you're not within WiFi rage, you can send attached approved documents in the e-mail addressed to "name"@free.kindle.com and the converted files will be sent to your email address configured in your Amazon account log in. You simply download the converted files via USB to your Kindle. Personal documents 5 MB and below are typically delivered to the "name"@free.kindle.com address within 5 minutes (per document). Documents above 5 MB may take longer.
Kindle Fire
Amazon Kindle Fire: Features Review
If you've missed our recent review of the latest Kindle Fire, click on the link below:-