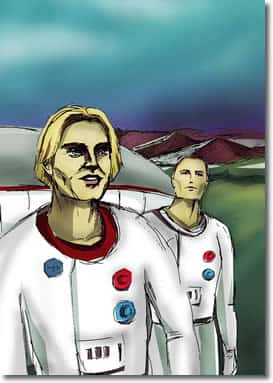 First Contact Finders – The Carnivorous Plant
by Teodor Pravicky
Samy and Jerry are space agents, that are inspecting a newly discovered planets. On their first mission, they land up in place, where intelligent carnivorous plants rule to the group of alien villagers. Funny story will tell you how telepathy works either for plants or humanoids.
Click on the link below to start downloading this free ebook:-
First Contact Finders – The Carnivorous Plant – 134 pages, 5MB (PDF)
Items posted here are free at the time of posting. If you find they are no longer free, kindly notify us immediately through our contact form.
What's Next?
Subscribe Getfreebooks via email: