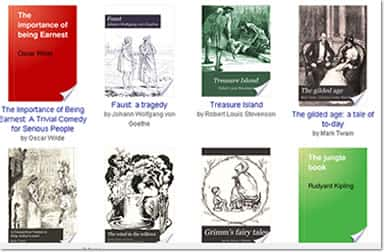 Good news sure do travel fast. Through a recent partnership between Sony and Google (reported by DownloadSquad), Sony Ebook Store will gain an additional half a million public domain ebooks, totally free to be downloaded right away. Don't expect for any latest ebooks as this list belongs to the public domain, hence were written quite a while back. Nevertheless, this is a big news for all Sony Reader owners.
"Together with Google, Sony brings you access to over 500,000 public domain books for free. Now you can search, browse, and read over half a million public domain books preserved by the world's great libraries on your Sony Reader. " – Sony Ebook Store
The procedures are simple to follow …
Download eBook Library Software.
Register an account.
Search for a book.
Read on the PC or transfer to the reader.
Click on the link below to check it out:-
Sony & Google Public Domain eBooks
If you need a step by step instructions on how you can grab these ebooks, click here.
If 500,000 ebooks are not enough, you might want to jump over to this site and get more of those public domain goodness. Click on the link below to know more:-
20+ places for public domain ebooks by Mashable.com