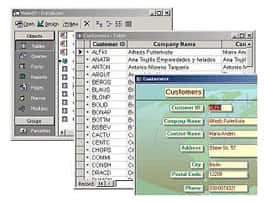 Microsoft Access for Beginners
by Paul Barnett
How to get started using Microsoft Access even if you've never used it before. This guide will get you up and running FAST. Learn the basics of tables, forms, sub forms and queries. Whether you want to learn for business or as a home user you will find something of interest here.
Click on the link below to download this free ebook:-
Microsoft Access for Beginners (PDF) or (PRC), or click on the link below to read this ebook directly on this site:-
What's Next?
Subscribe Getfreebooks via email: