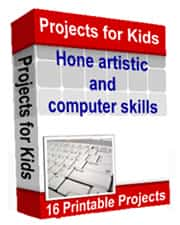 Free Printable Projects for Children
by Pierre Du Plessis
The sixteen printable project subjects are as follows: 22 Fun activities for kids, Bird posters, Breakfast place mats, Car theme posters, Child room posters, Circular glass coasters, Square glass coasters, Colouring pages, Hero posters, Horse posters, Landscape posters, Bookmarkers, 11 Printable masks, Teenager room posters, Tips for Dads and Toddler tips for moms.
Click on the link below to download this collection of ebooks:-
Free Printable Projects for Children (PDF) – Click on each ebook cover to download.
What's Next?
Subscribe Getfreebooks via email: