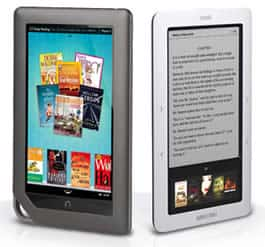 More Than 100 Free B&N Nook Ebooks
by BarnesandNoble.com
To those who have owned a Nook for quite a while, this source of free Nook ebooks might be old news for you. Nonetheless, to those who haven't come across such section or if you have just added Nook into your arsenal of eBook reading devices, this place is a good place to start. Comes right from BarnesandNoble, I don't think it'll go wrong with format compatibilities or any other closely related issues. These Nook eBooks might not stay free for a long time and this list, as posted today, might be different when you visit again in the next 2 weeks or 2 months. Bookmark it and visit often!
NOTE: Apologies, but this free offer only opens to US citizens, requires registration & a credit card on your profile in order to download.
Click on the link below to browse around this great selection of Nook eBooks:-
More Than 100 Free B&N Nook Ebooks
What's Next?
Subscribe Getfreebooks via email: