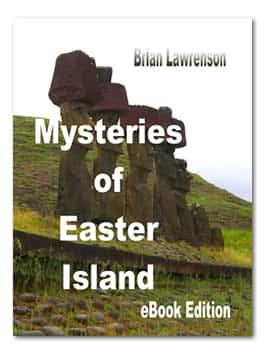 Mysteries of Easter Island
by Brian Lawrenson
The myths and statues of Easter Island remain one of the worlds most intriguing unsolved mysteries. Where do they come from? How were they carved? Who erected them? How were they erected? Why were they toppled? What is the Birdman Cult? What happened to the population of Easter Island? These are all questions that have been asked. Some of the answers may surprise you.Join a couple who have visited most of the island of the Pacific as they attempt to unravel the secrets of Easter Island.
Sorry, this ebook is no longer free.
What's Next?
Subscribe Getfreebooks via email: