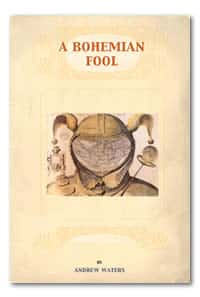 A Bohemian Fool
by Andrew Waters
And so this bohemian tale is complete, it aspired to being a mere interlude of sentiment, it delivered as promised, it had no conclusion, only a wry look at a brief moment of time that eclipsed the rest in its value but only at that time, but it clearly took Dominic into an affray he neither sought nor wished for. Its benefits were obvious and it's pain indescribable, but none of these mattered to those who did not care to know. It was just another tale of the human condition that continued in some form of ascent into perhaps more delusion or perhaps not, this time.
Click on the link below to start downloading this free ebook:-
A Bohemian Fool – 176 pages, 4.2MB (PDF)
Items posted here are free at the time of posting. If you find they are no longer free, kindly notify us immediately through our contact form.
What's Next?
Subscribe Getfreebooks via email: